Eco-Sexy
Sustainability made sexy.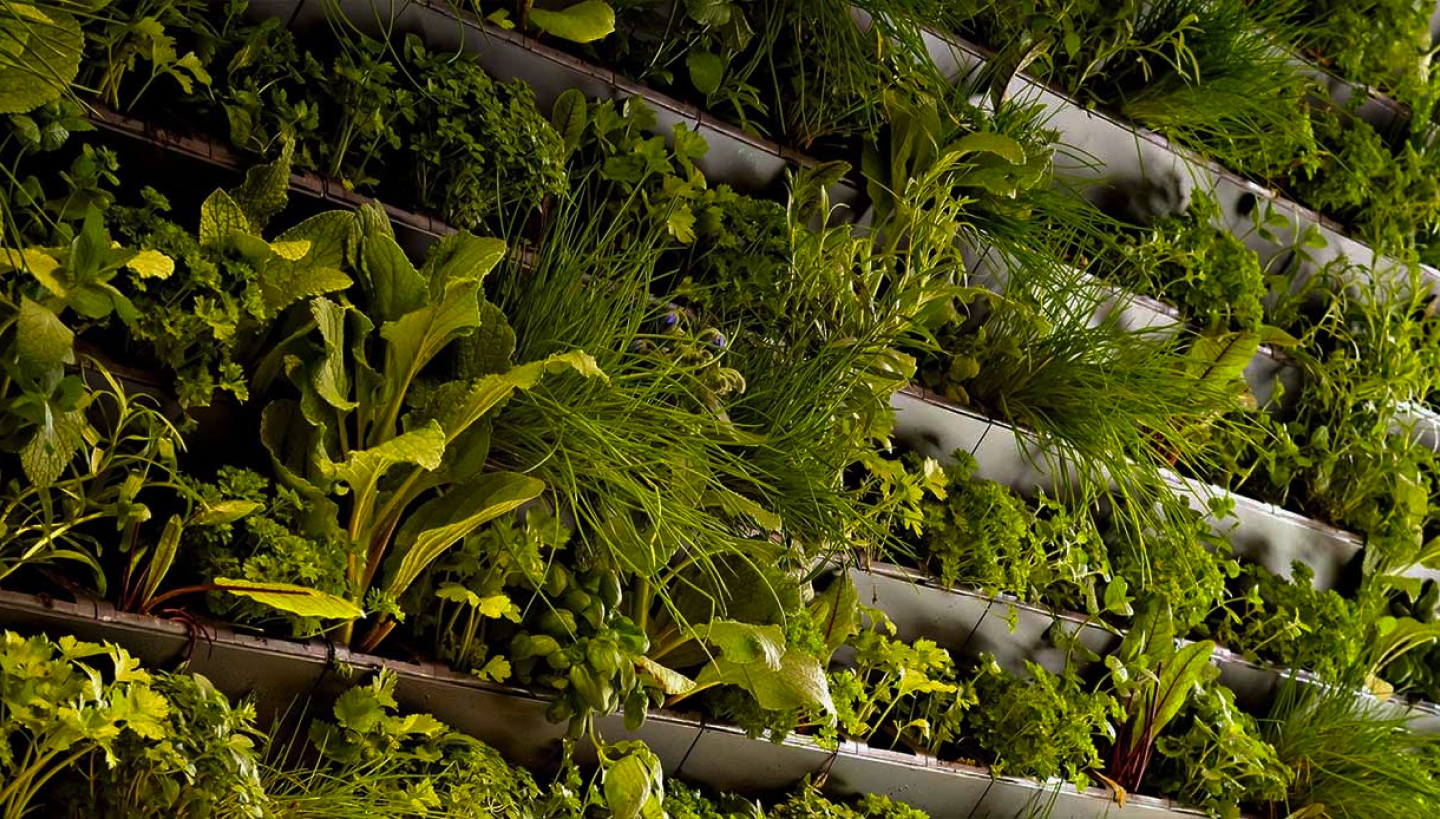 Eco-Sexy.
Big Smiles.
We're bringing the sexy back in eco with our interior design. Looking good and doing good are equally important to us. All our materials are certified cradle-to-cradle, recycled or second hand. FSC and PEFC certifications means we only use wood from managed forests. During your stay, you'll experience that doing good feels good. From walking on our cradle-to-cradle carpet to sleeping in our Royal Dutch Auping beds with Responsible Down Standard (RDS) pillows and quilts. Our daily operations are all about Eco-Sexy as well. All our hotels have the Green Key Gold, the biggest sustainability mark in the Dutch tourism industry. We're Eco-Sexy and we know it.
No Burning
No Burning
We're committed to sustainability with 100% Dutch green electricity, eliminating natural gas at our Westerpark location and using solar panels at the Tire Station, all while practicing energy efficiency. Our hotel rooms have water-saving shower heads (35% less hot water) and LED lights (85% less electricity). Our thermal energy storage system saves 33,000 kWh annually, and teaming up with van der Kleij for laundry and using thermal energy storage tech reduces our impact by another 33,000 kWh. Lights require your key card, and guests can use our sustainable bikes to reduce transportation needs. Our company cars and taxis are electric, though the taxi drivers' conversations are anything but quiet!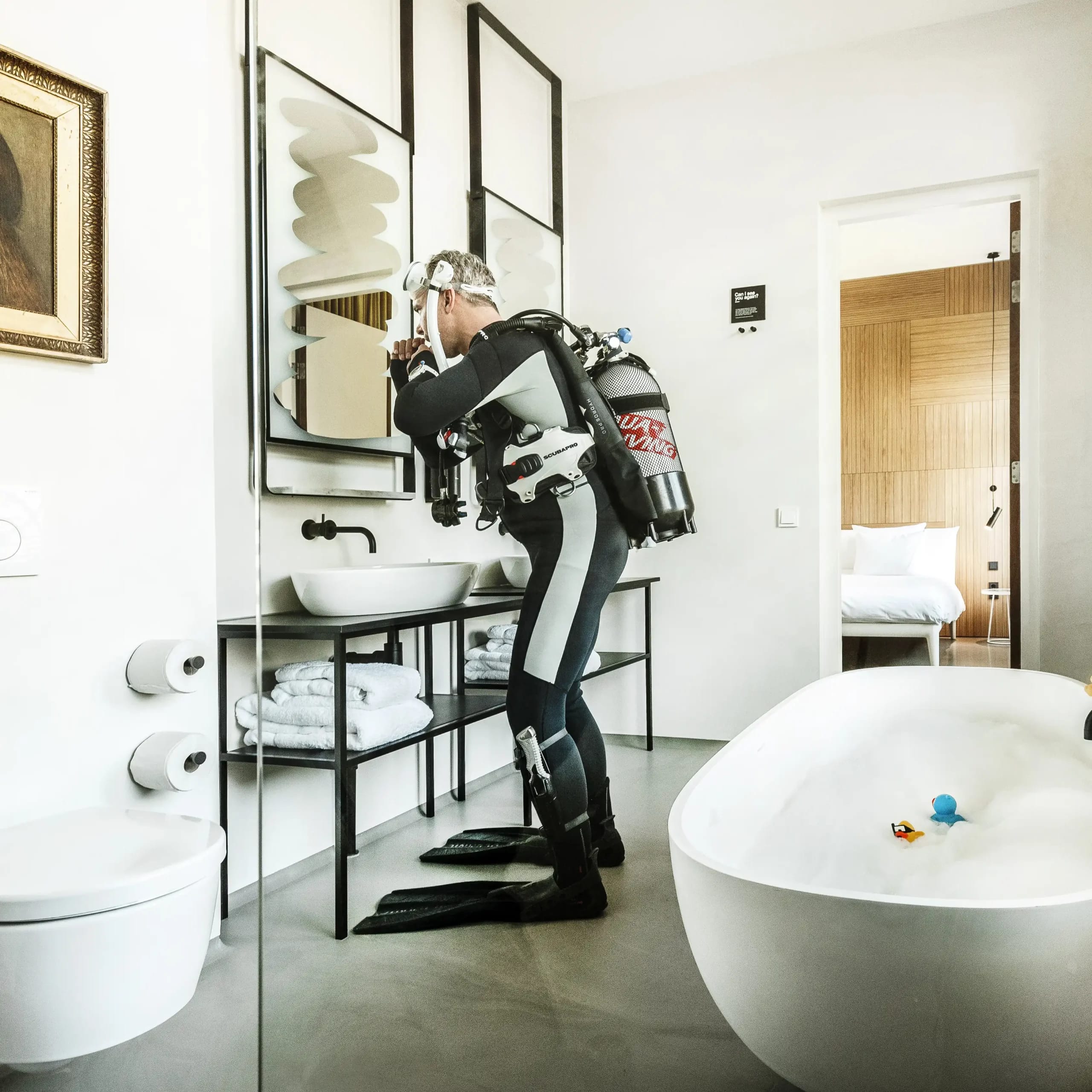 Meat no need
Meat no need
No meat? No problem! Our restaurants are like a vegetarian wonderland where fish is off the hook, and for breakfast, well, we apologize (but not really) to all you meat lovers out there. We're all about making the world a greener, leafier, and happier place, one bite at a time!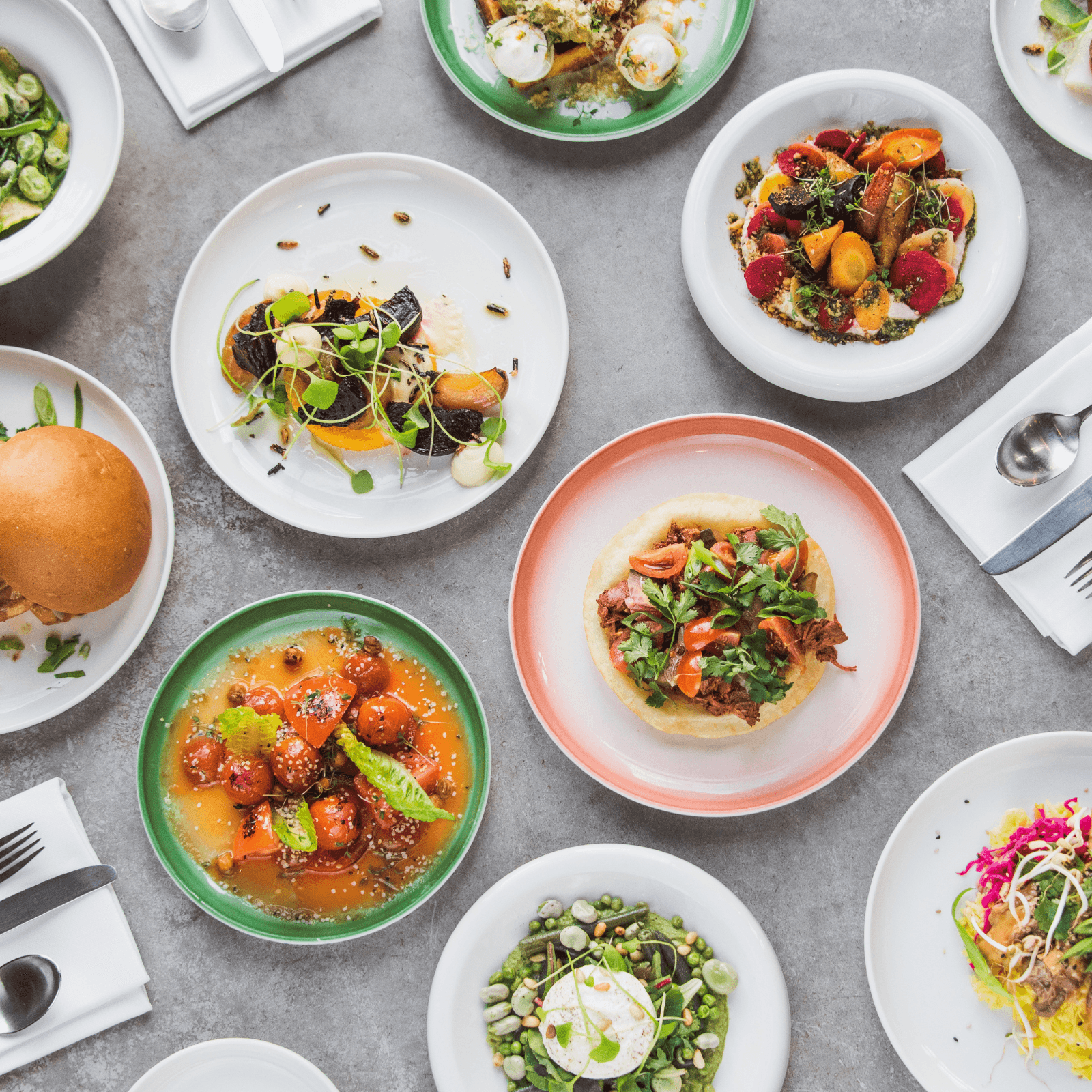 No Tox
No Tox
Zero tox, all taste! We're all about serving up organic delights that make your taste buds dance without any harmful chemicals. We're on a plastic diet too, using 15% less plastic than your average restaurant, and we're committed to an eco-friendly, toxin-free approach.  Our food and drinks are certified organic, backed by science, and our cleaning supplies are all selected based on European Ecolabel. Join us in making the world taste better, organically, and check out our Conscious Shop for green options!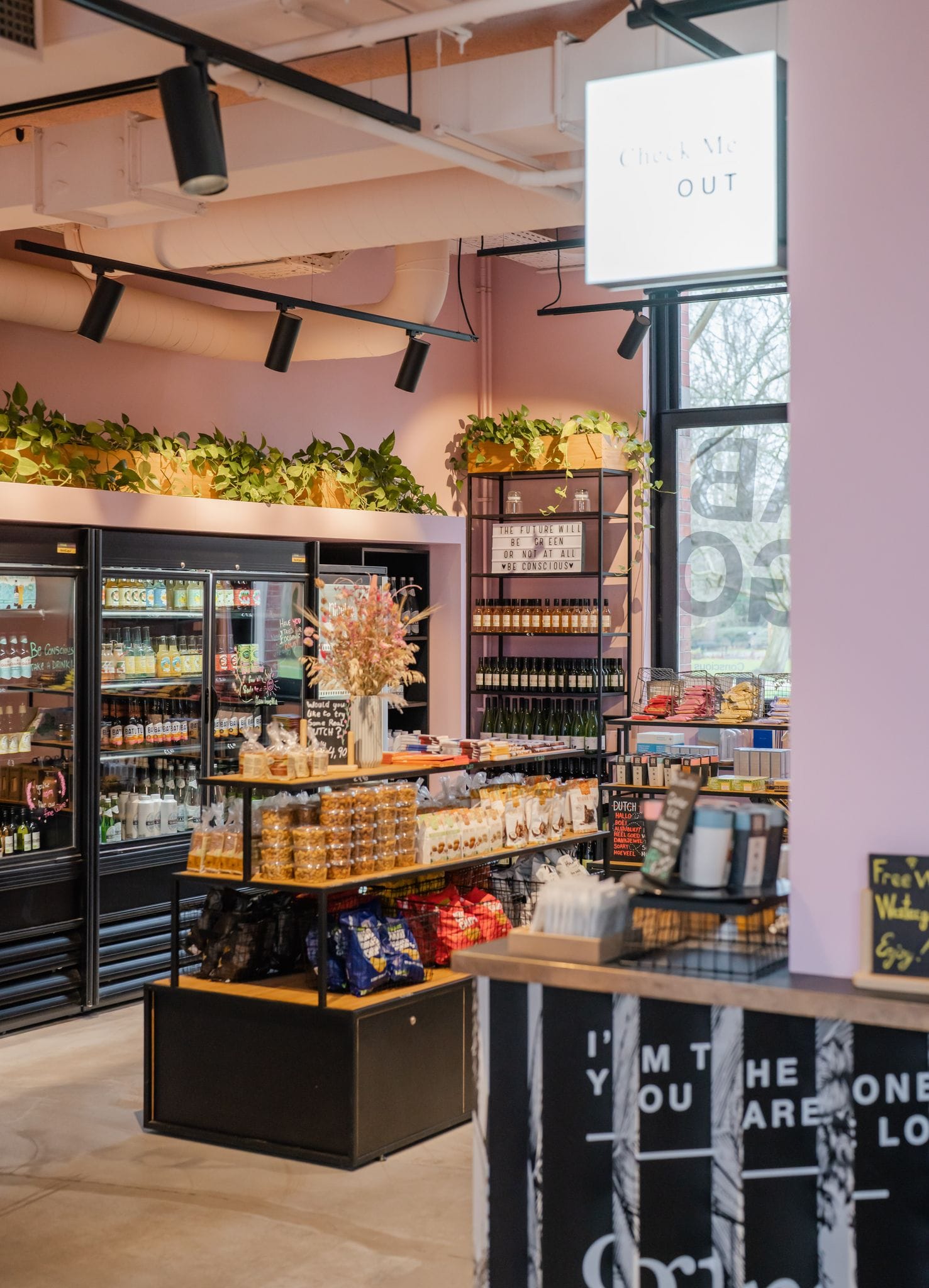 Keep it close
Keep it close
At our hotel, we're passionate about sustainability, and it starts with our bed linens. By flipping them fewer times, just three times a week, we've reduced transport by 40%. We're bed-azzled by this eco-friendly approach!
We also embrace the local neighborhood vibe by sourcing from nearby suppliers and using seasonal ingredients from the region. This not only reduces our carbon footprint but also turns every dish into a local love story. Join us in keeping it close, sustainable, and incredibly delicious!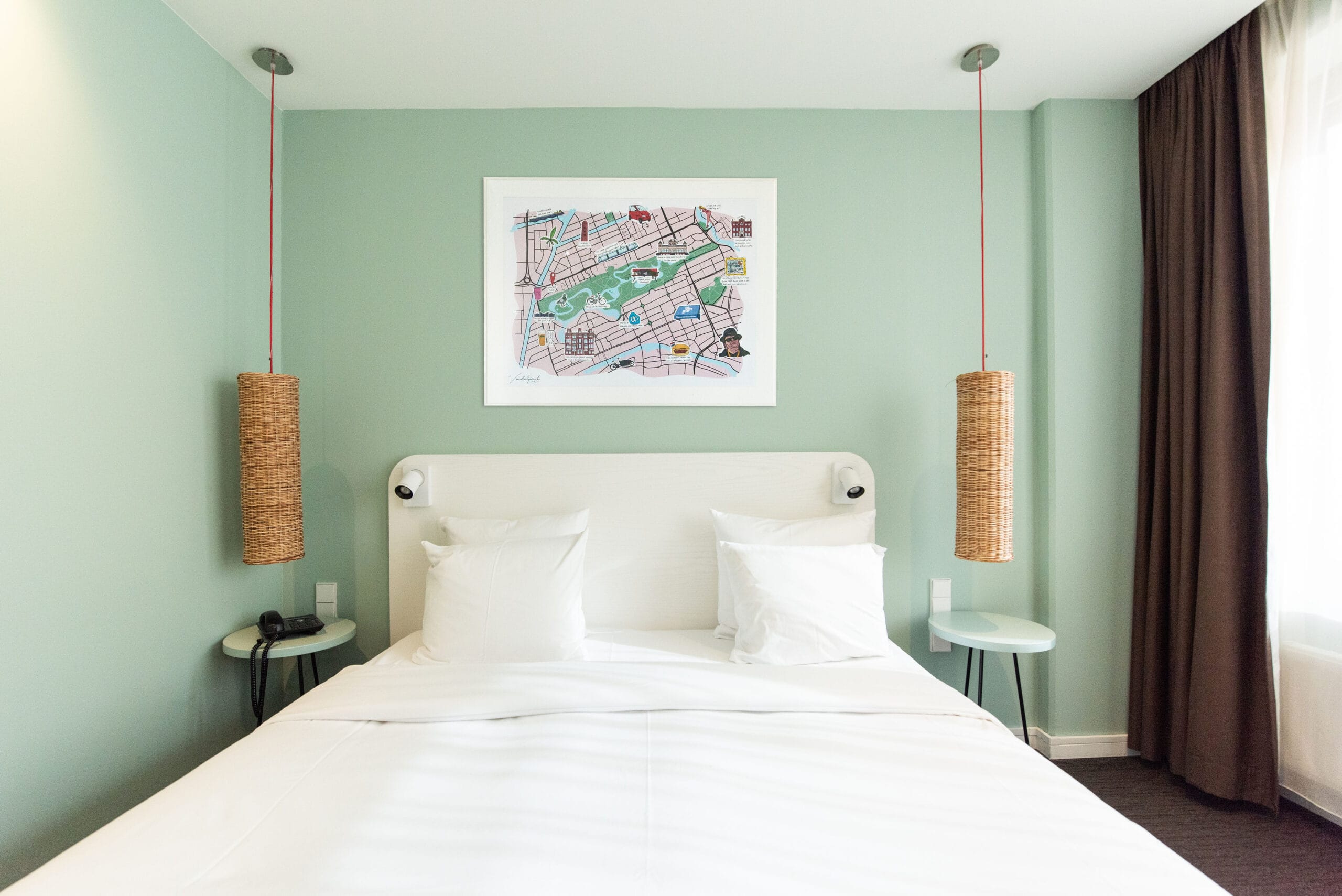 Close the cycle
Close the cycle
Spin the eco-wheel! We're waste wizards, decorating with reborn, cradle-to-cradle, vintage, and upcycled furniture, plus eco-certified materials. Sustainability meets style, and we're the matchmakers. We also give broken products the 'Separation Anxiety' treatment – they meet their recycling center friends!  And when it comes to food, we're like a magician – we make waste disappear!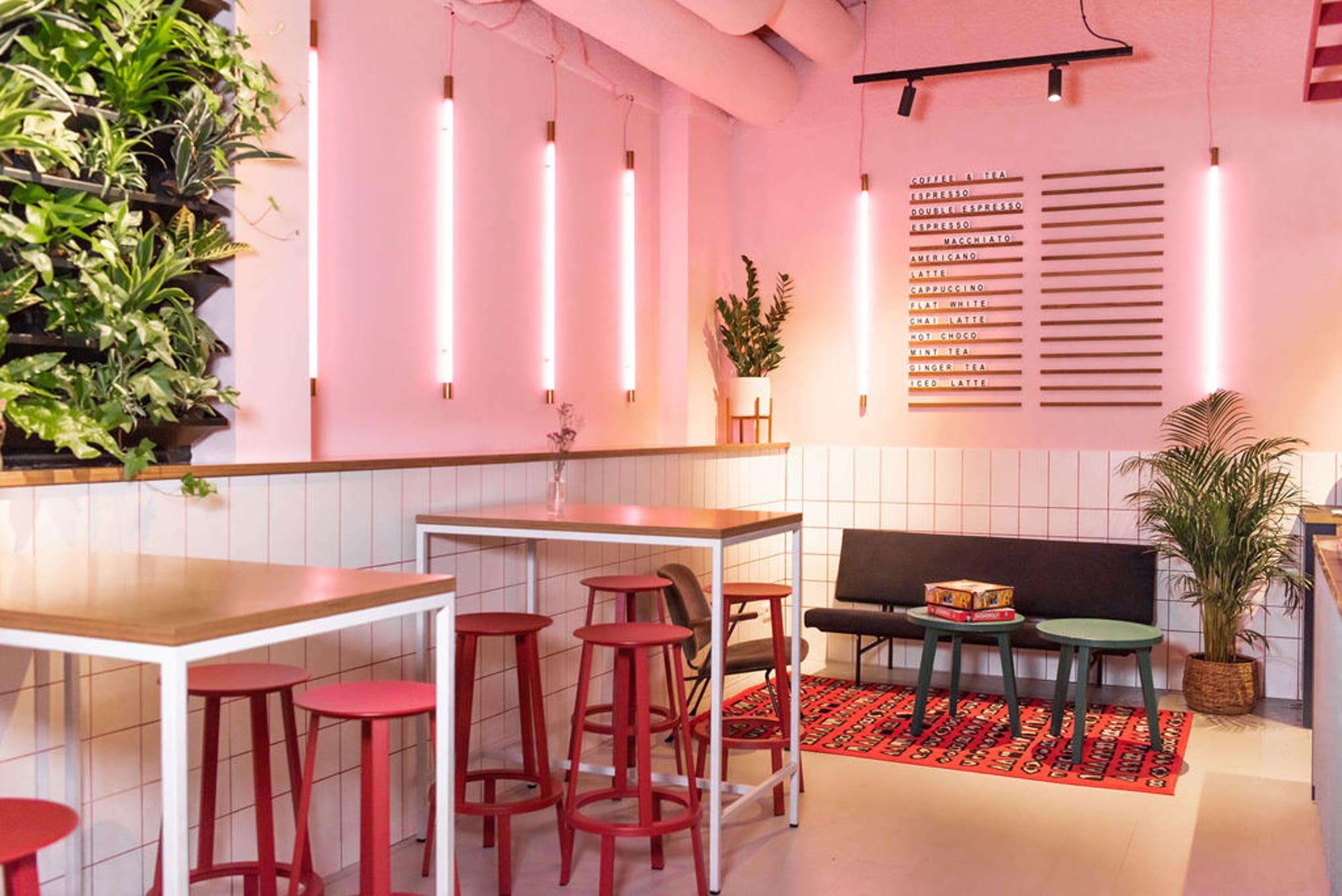 Rewild
Rewild
Our hotels are eco-havens, blooming with sustainability. We plant trees, throw a green blanket (Sedum roofs) on our buildings, and only use wood that has the best eco-certifications.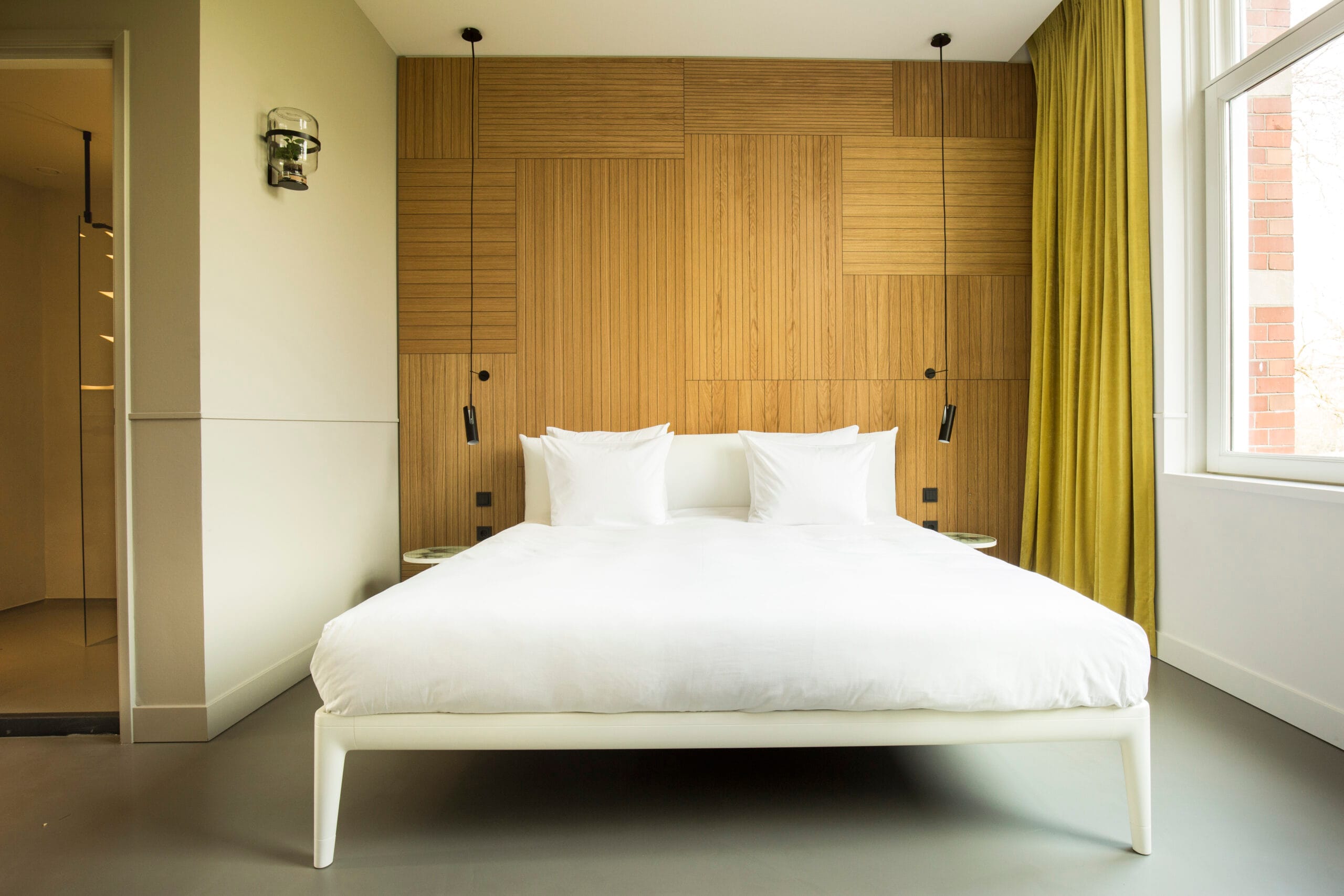 Curious about our Eco-Sexy secrets?
Curious about our Eco-Sexy secrets?
Want to know more about our sustainable actions? We're practically dying to spill the green beans! Drop us a line at sustainability@conscioushotels.com, and we'll give you the scoop.
Let's keep in
touch
Let's keep in
touch
Don't want to miss out on what's happening, offers, sustainability and other cool stuff? Neither do we, and we love to keep you up to date. Let's stay in touch, and we'll make sure you receive a dose of awesomeness and insider tips right in your inbox