Welcome to Amsterdam City (The Tire Station)
Hip. Easy going. City buzz.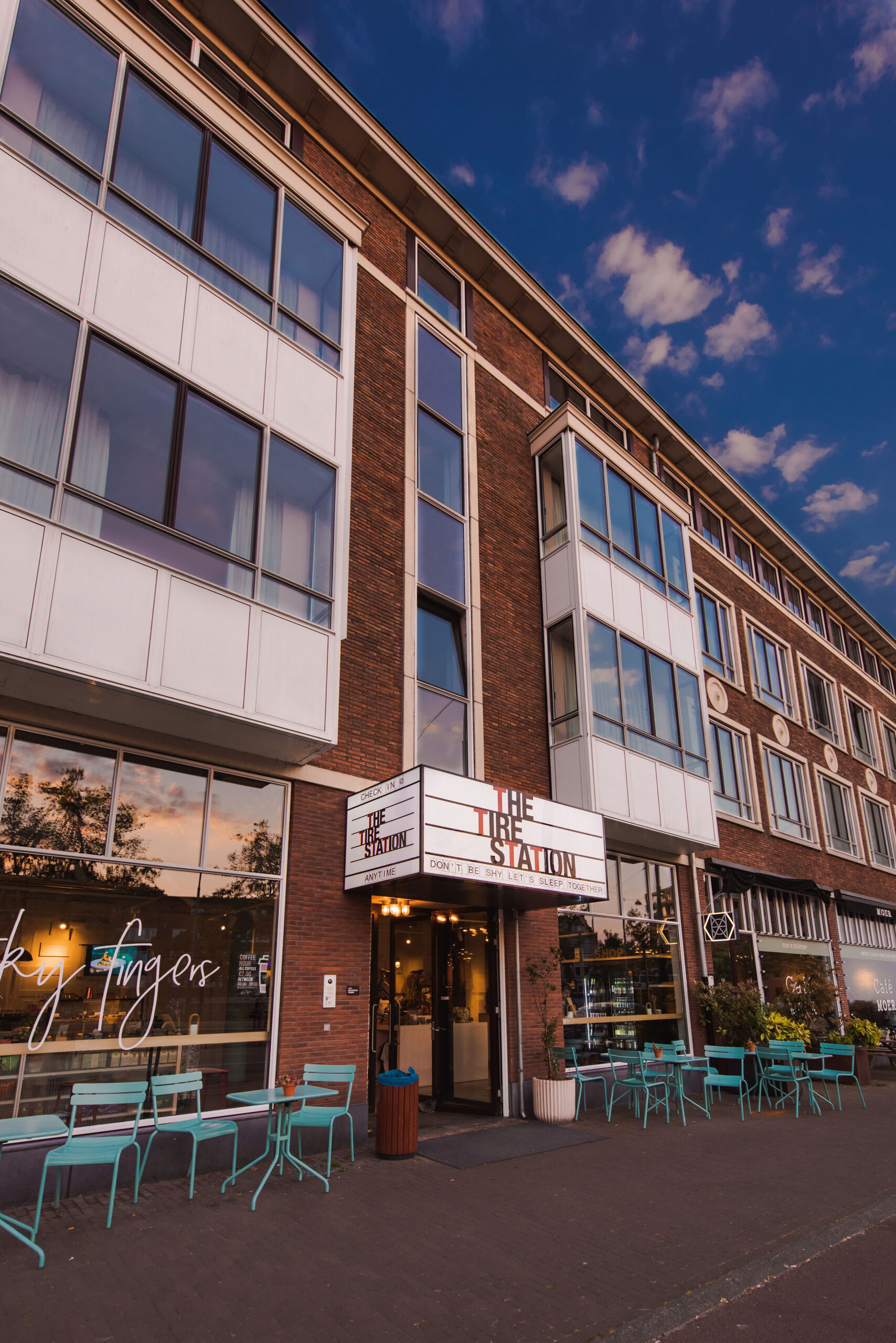 Rooms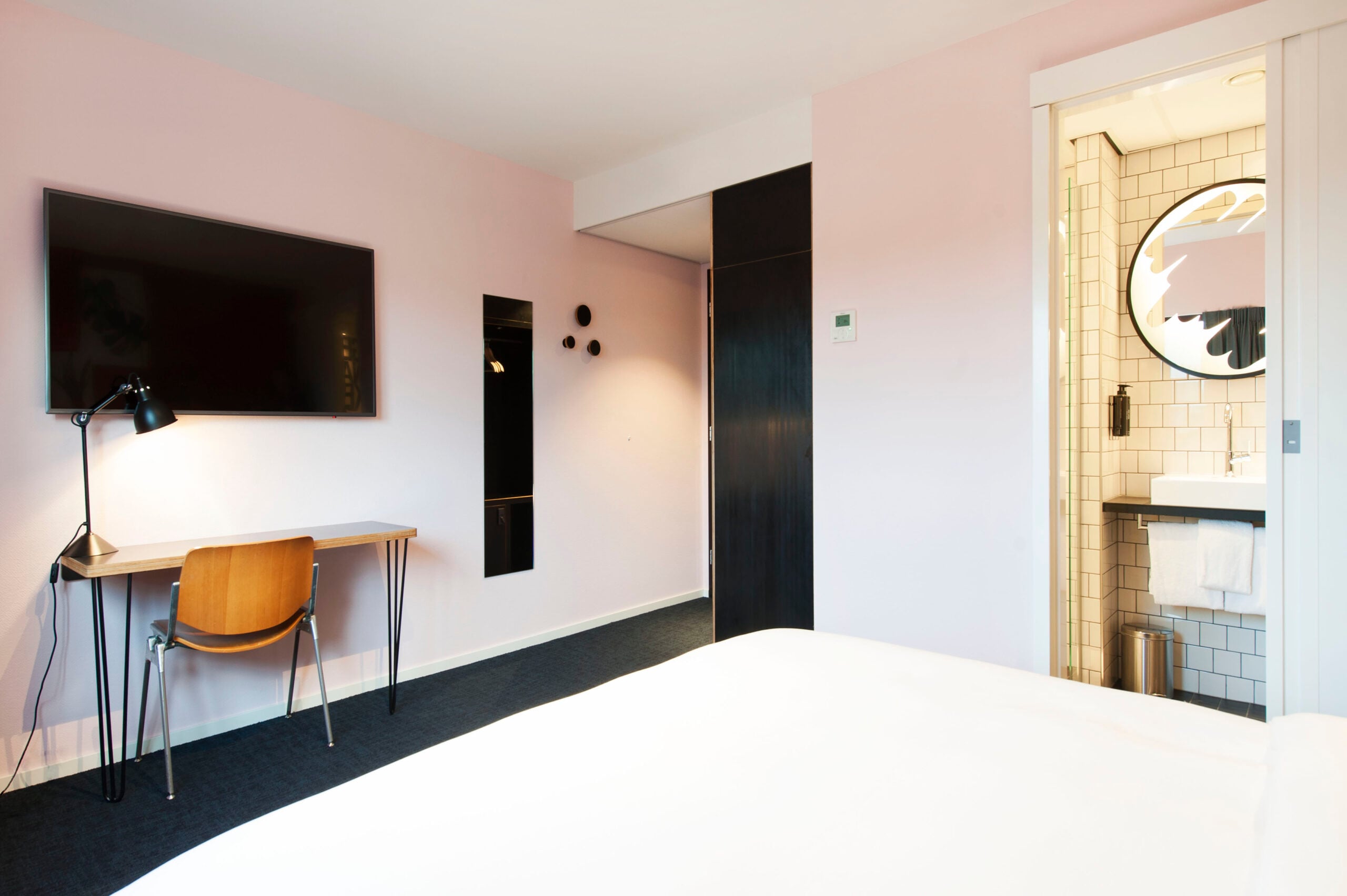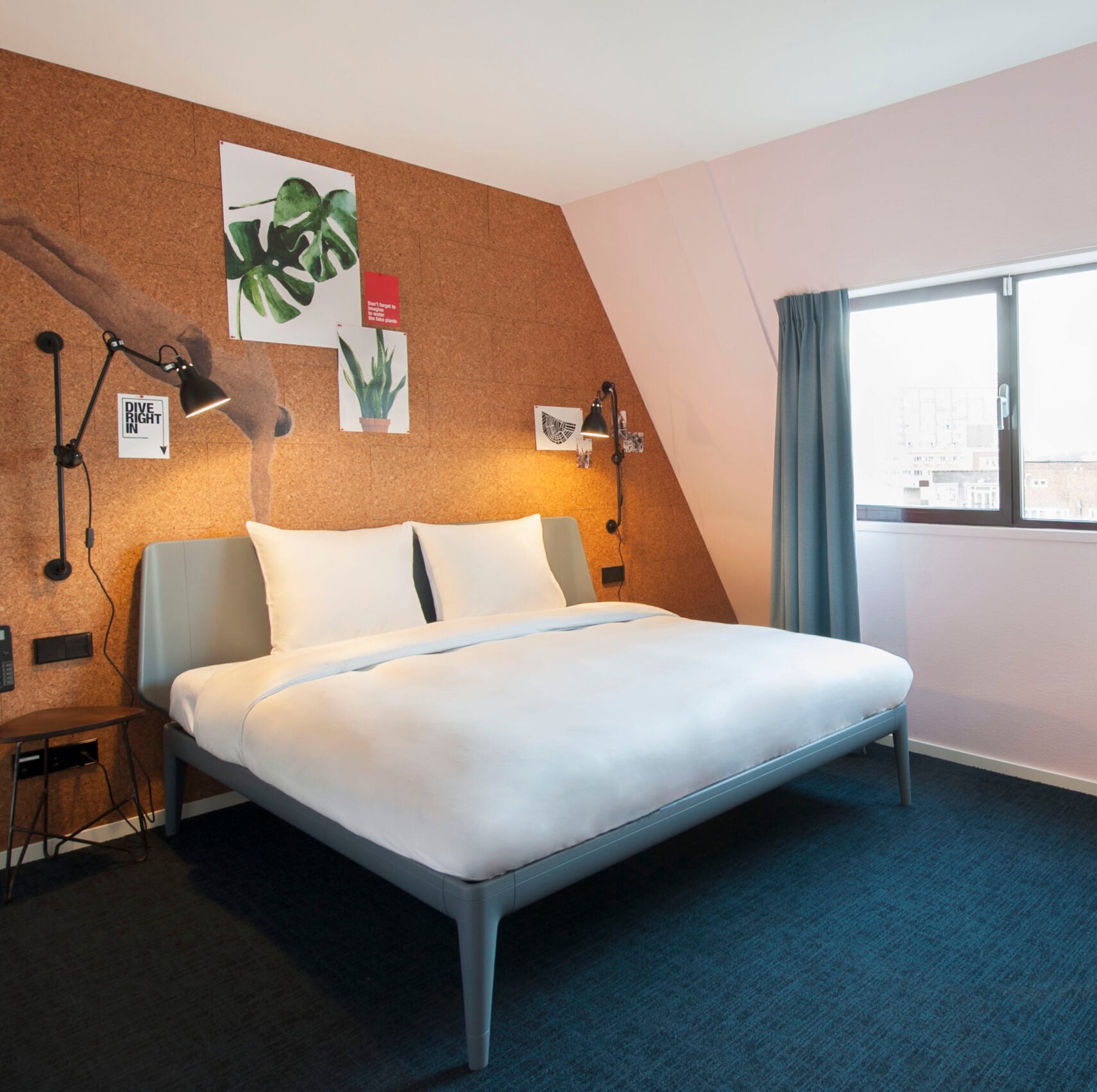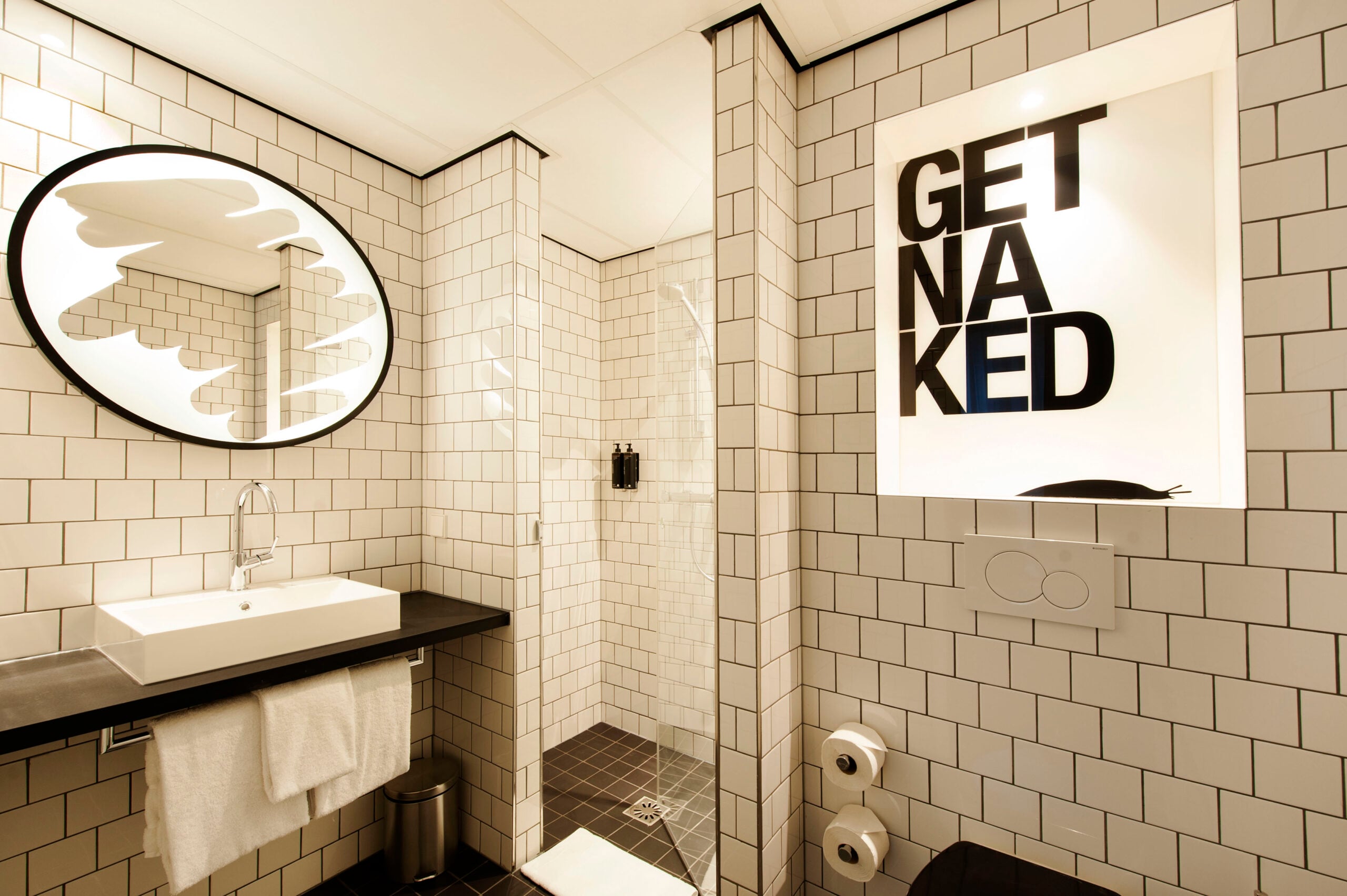 Big Double
A large double Royal Dutch Auping bed
Parking spot for your car in our garage
Space does matter, here's 20m2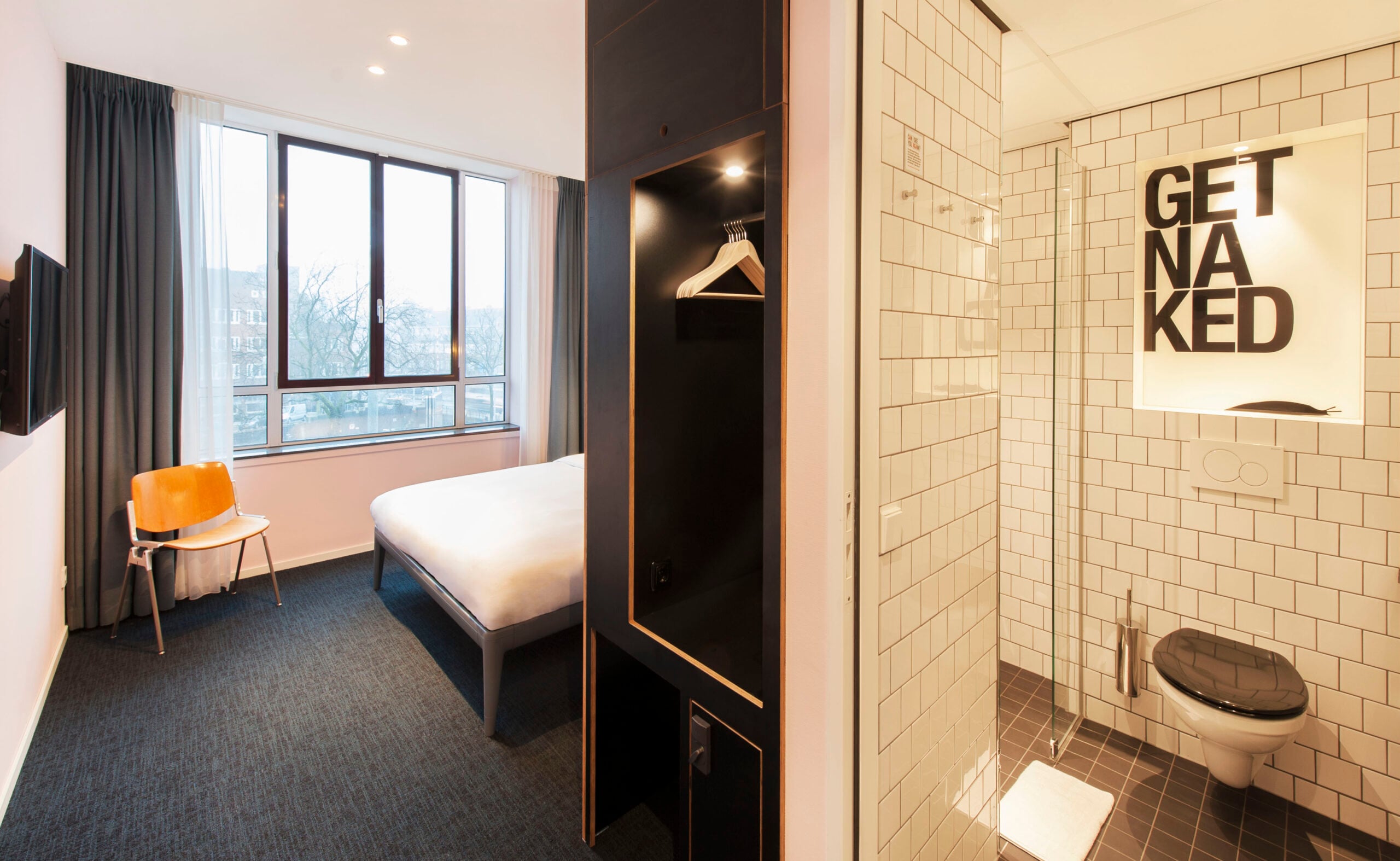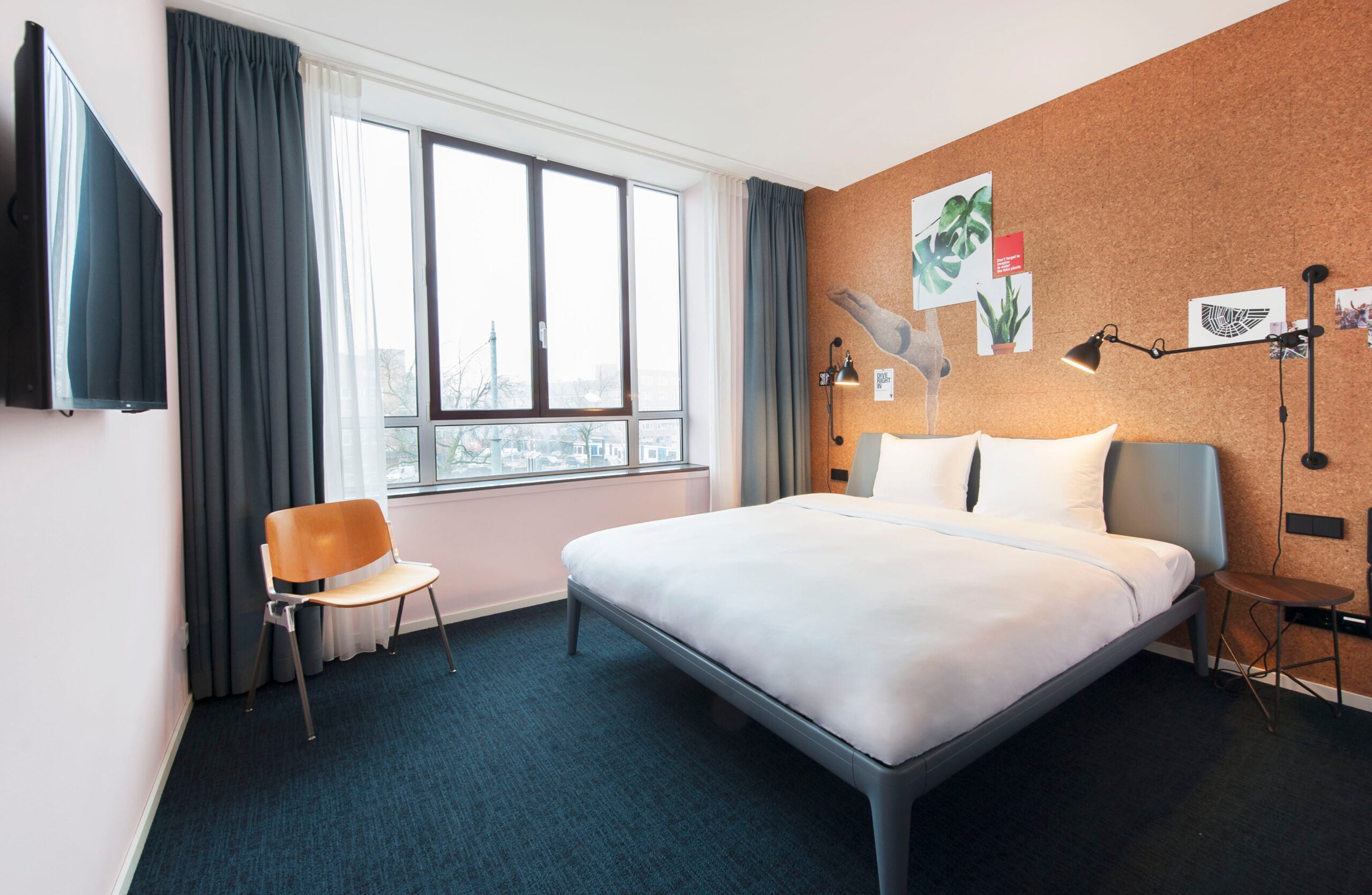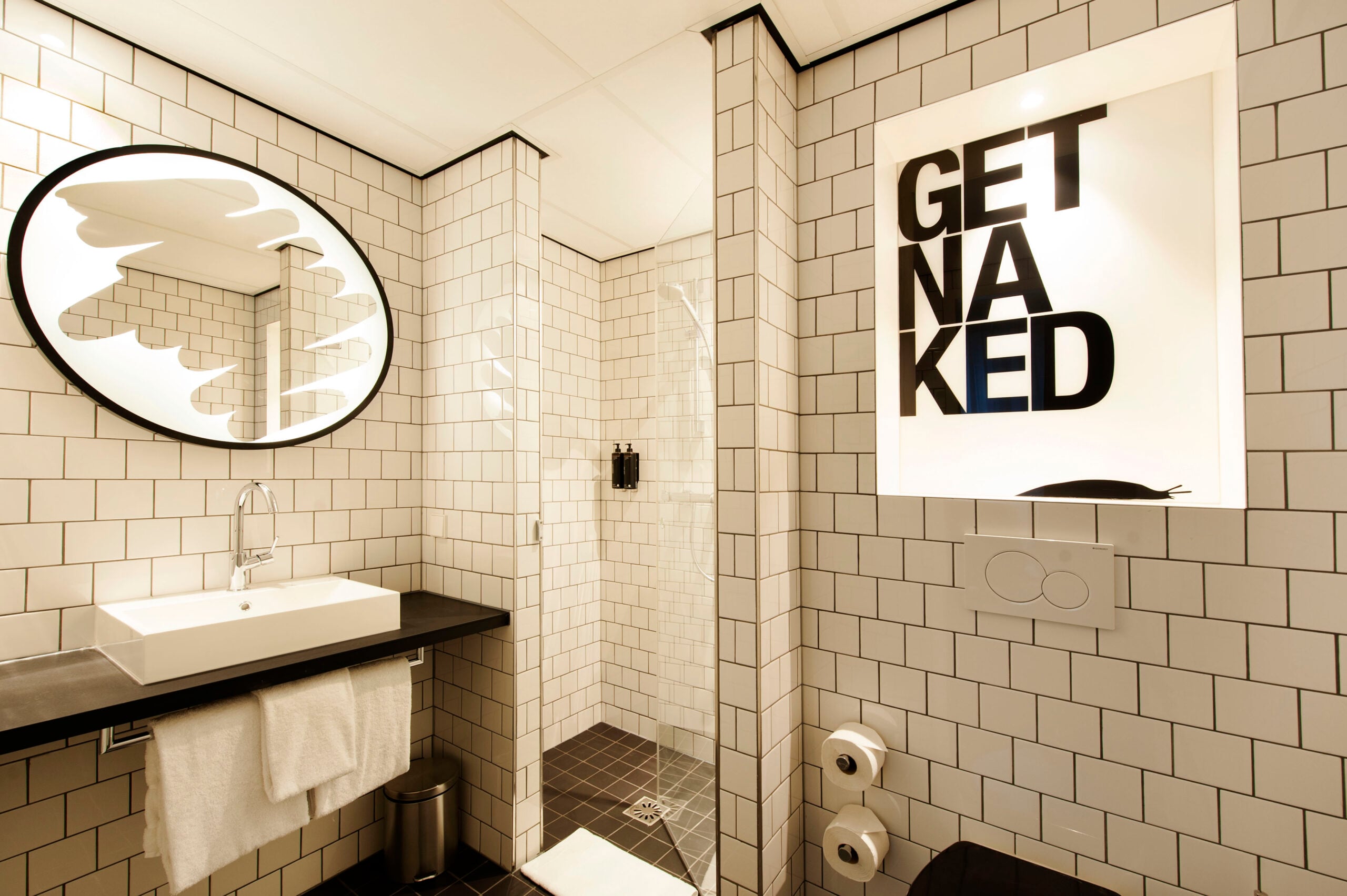 Double
Double Royal Dutch Auping bed
Spacious room of 18m2
Beautiful bathroom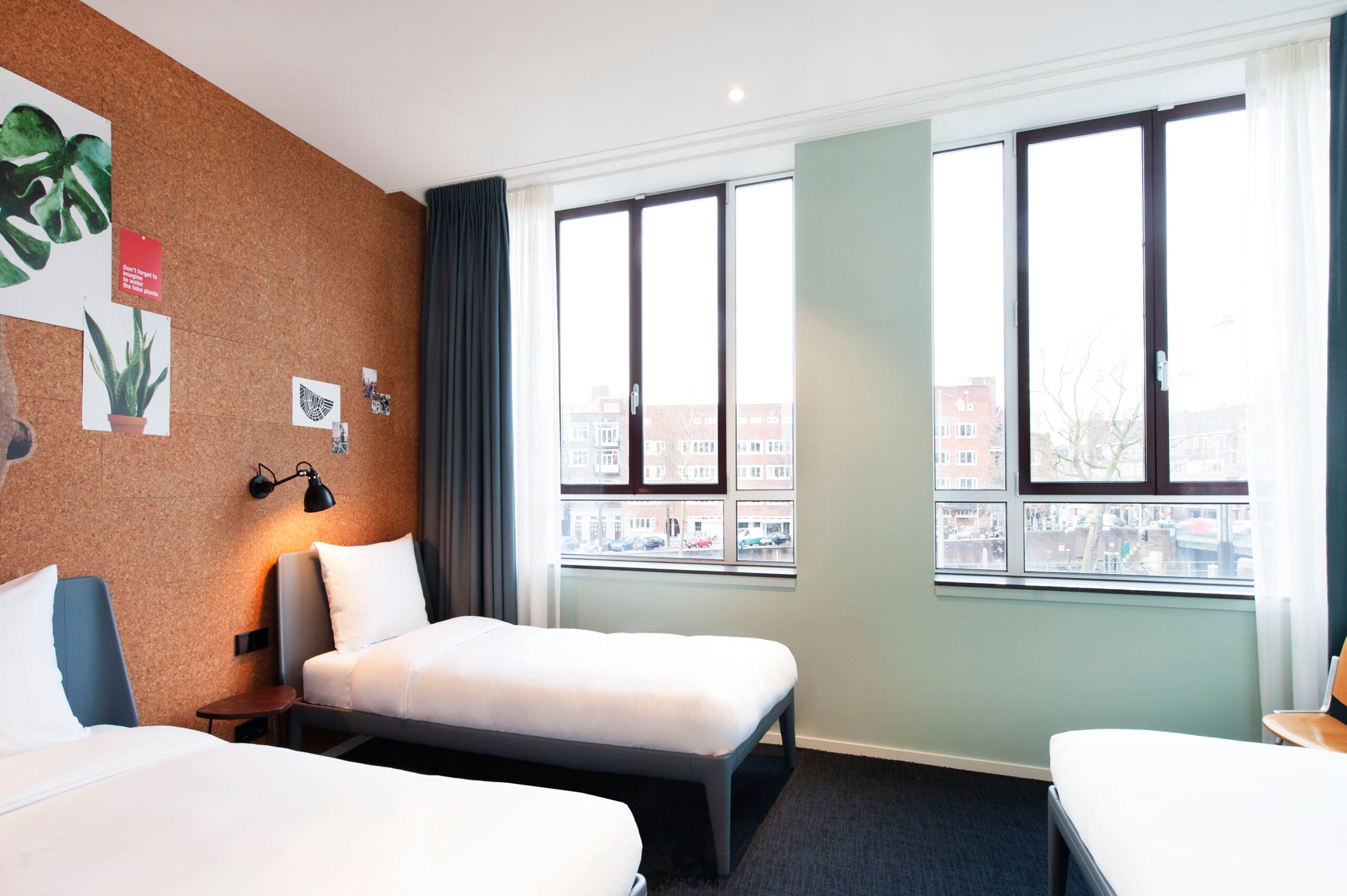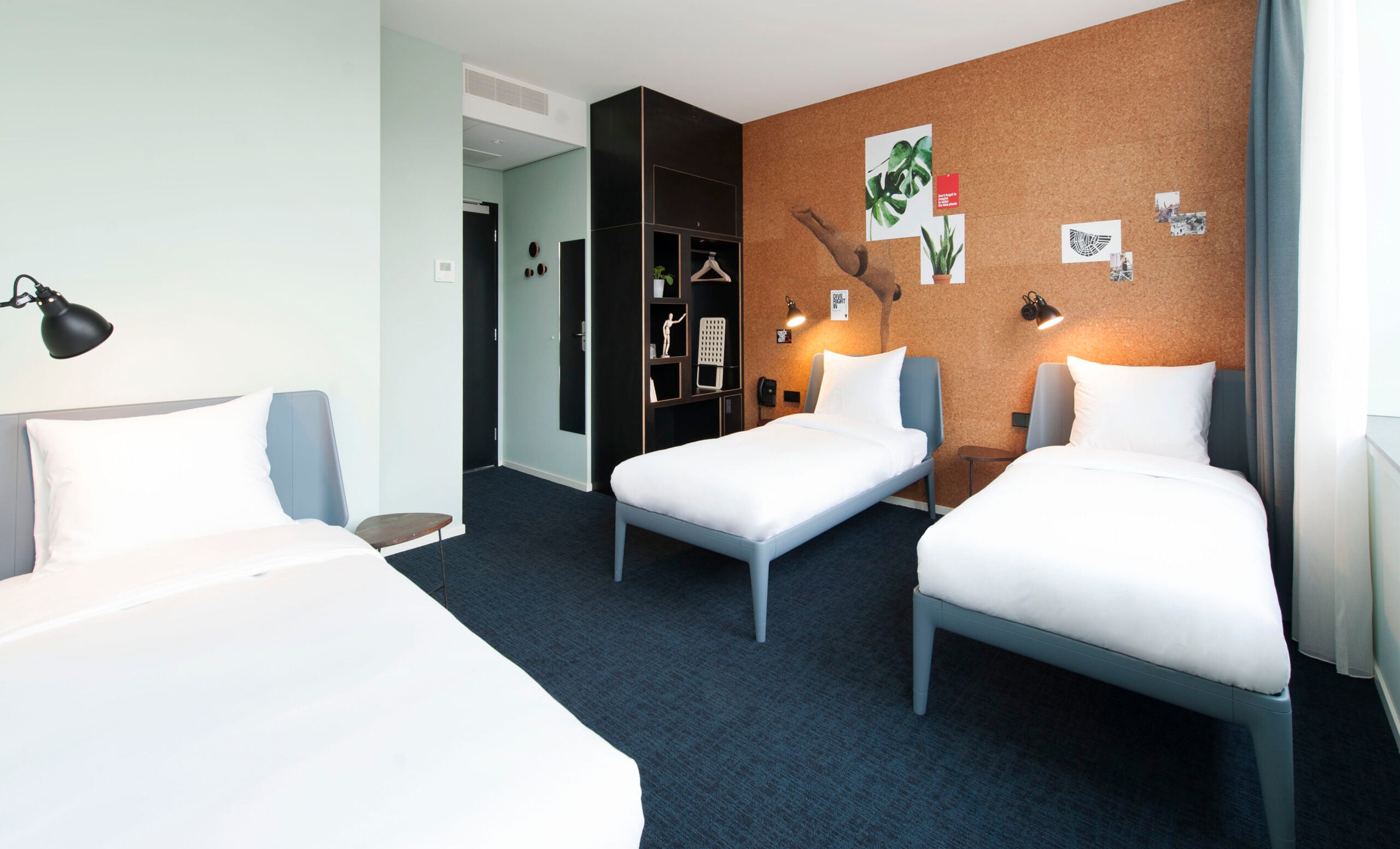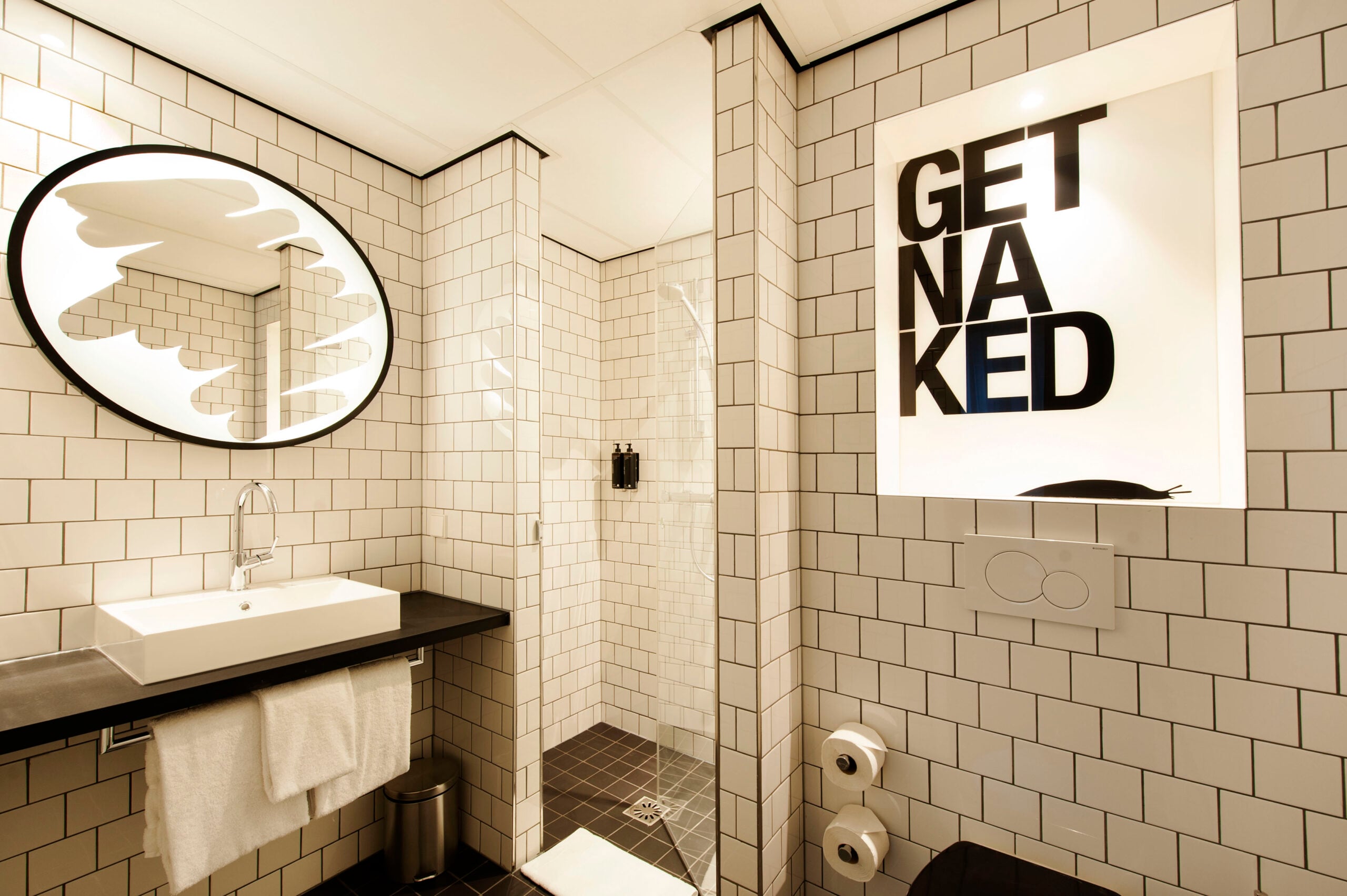 Triple
Three Royal Dutch Auping beds 90 x 200cm
WIFI that never let's you down
Spacious room of 25m2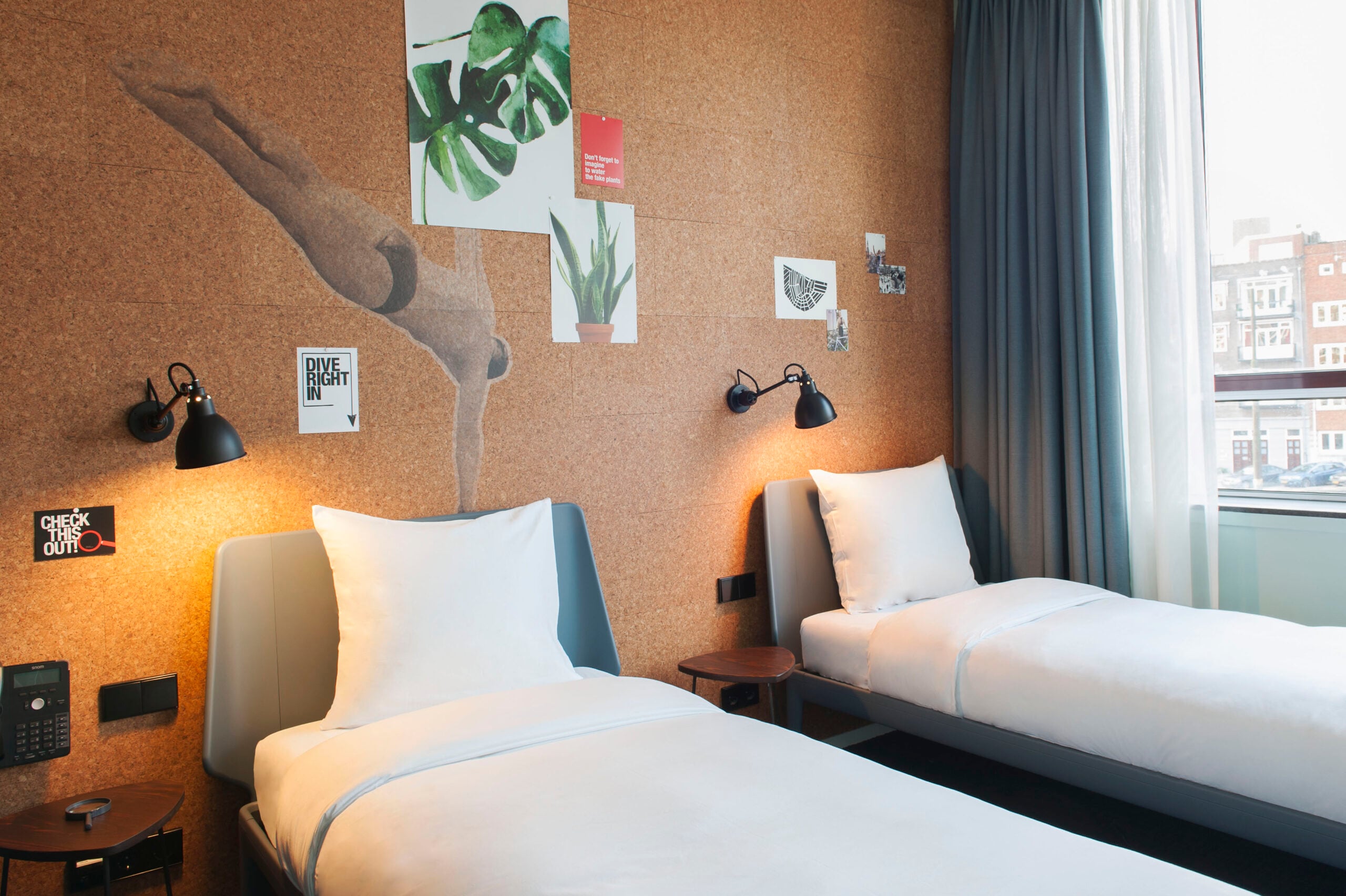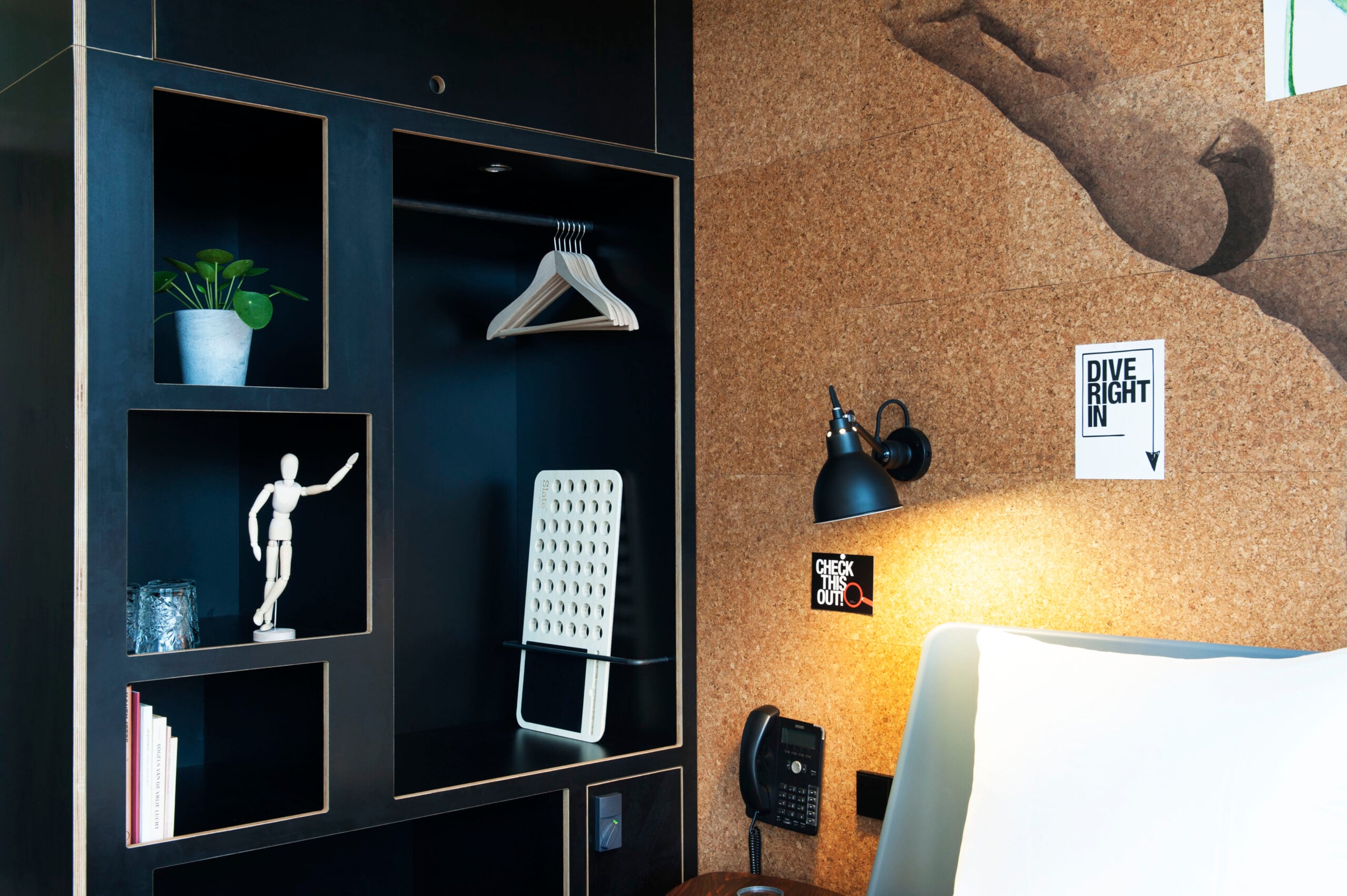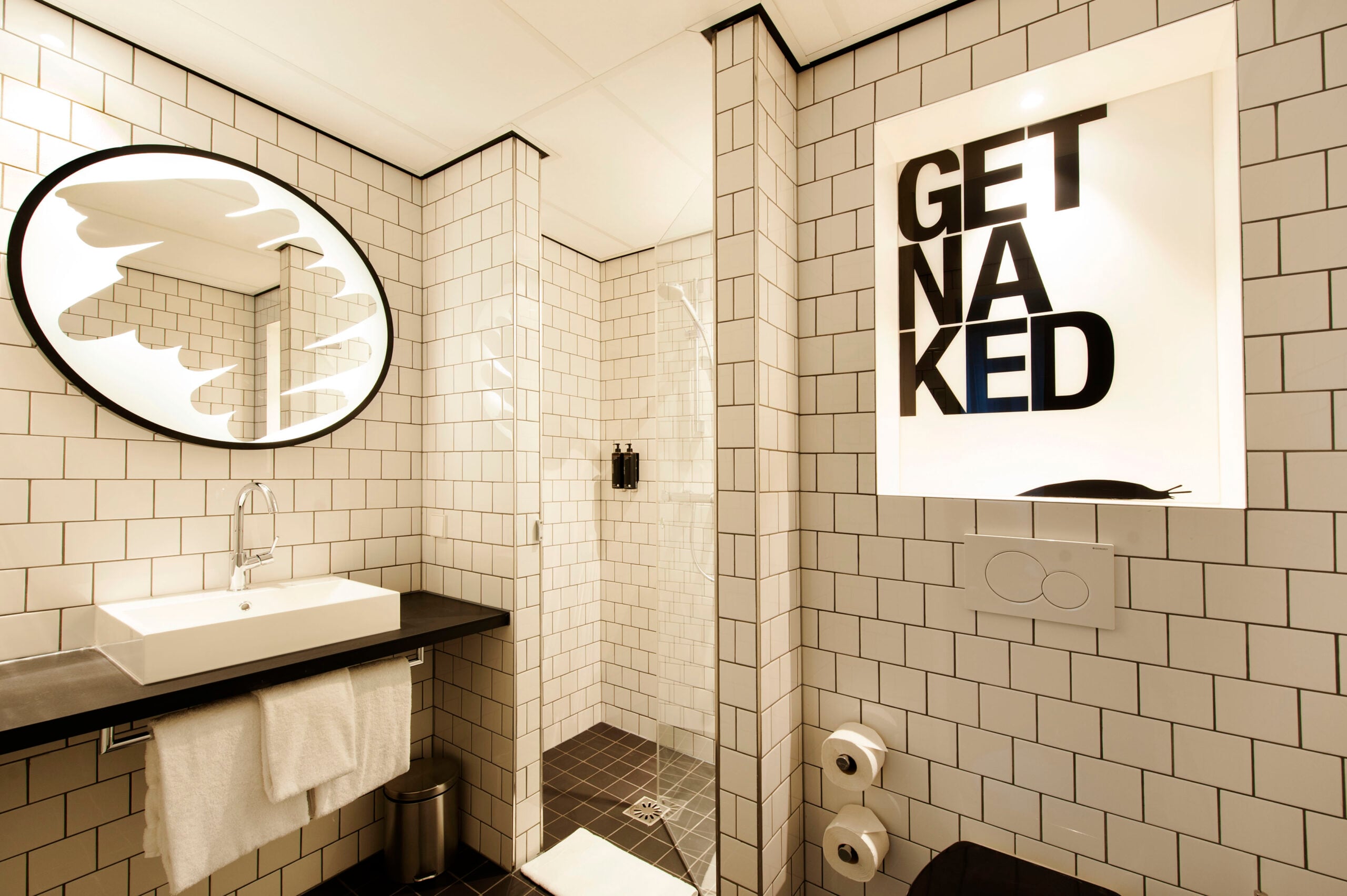 Twin
Two lovely 90cm beds of Royal Dutch Auping
Free high speed WiFi
Spacious room of 18m2
Sleep, enjoy, relax
In this trendy eco-hotel, we run entirely on solar and wind energy from our own mill. With the Vondelpark as backyard and our Royal Dutch Auping beds in the bedroom, your stay is guaranteed to be a success. In the morning, you'll be awakened by the seductive coffee smell of Sticky Fingers in the lobby. After that, you can treat yourself to an organic and vegetarian breakfast at the Conscious Vondelpark location next door. Will we see you soon?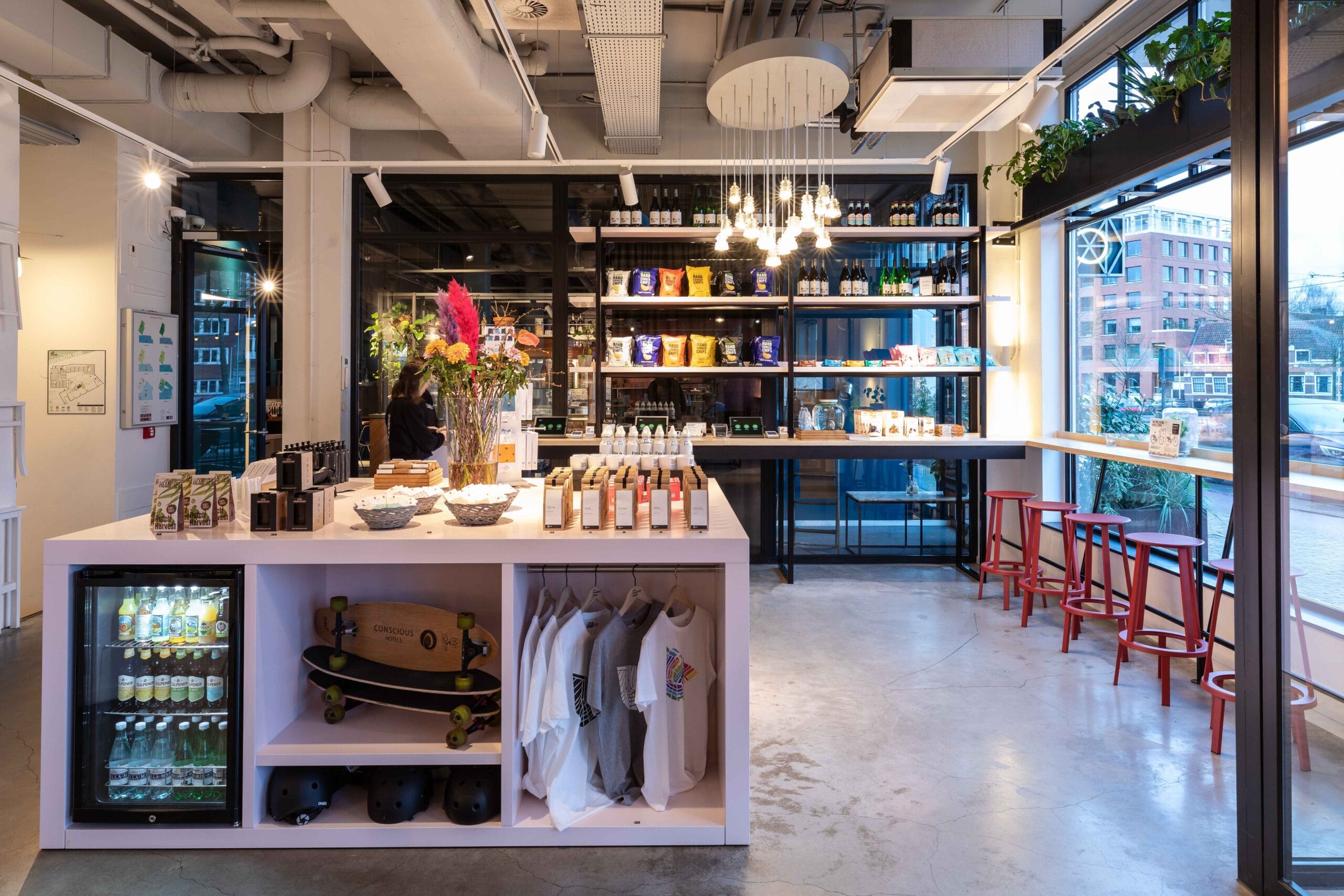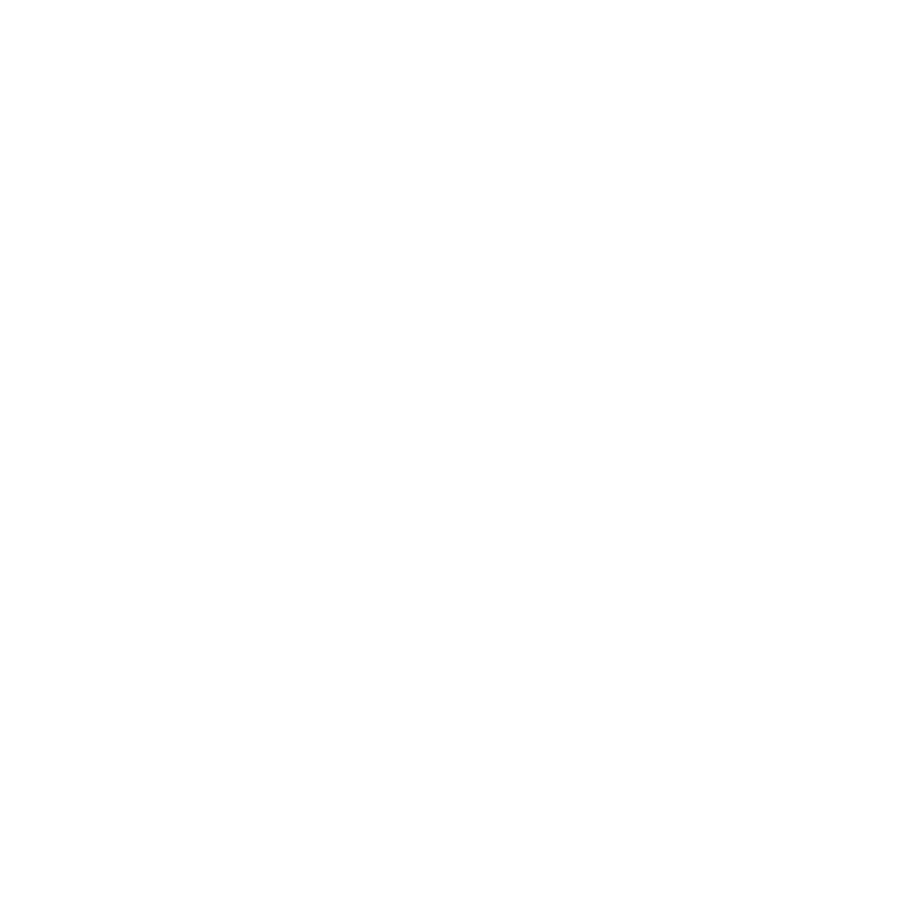 Gallery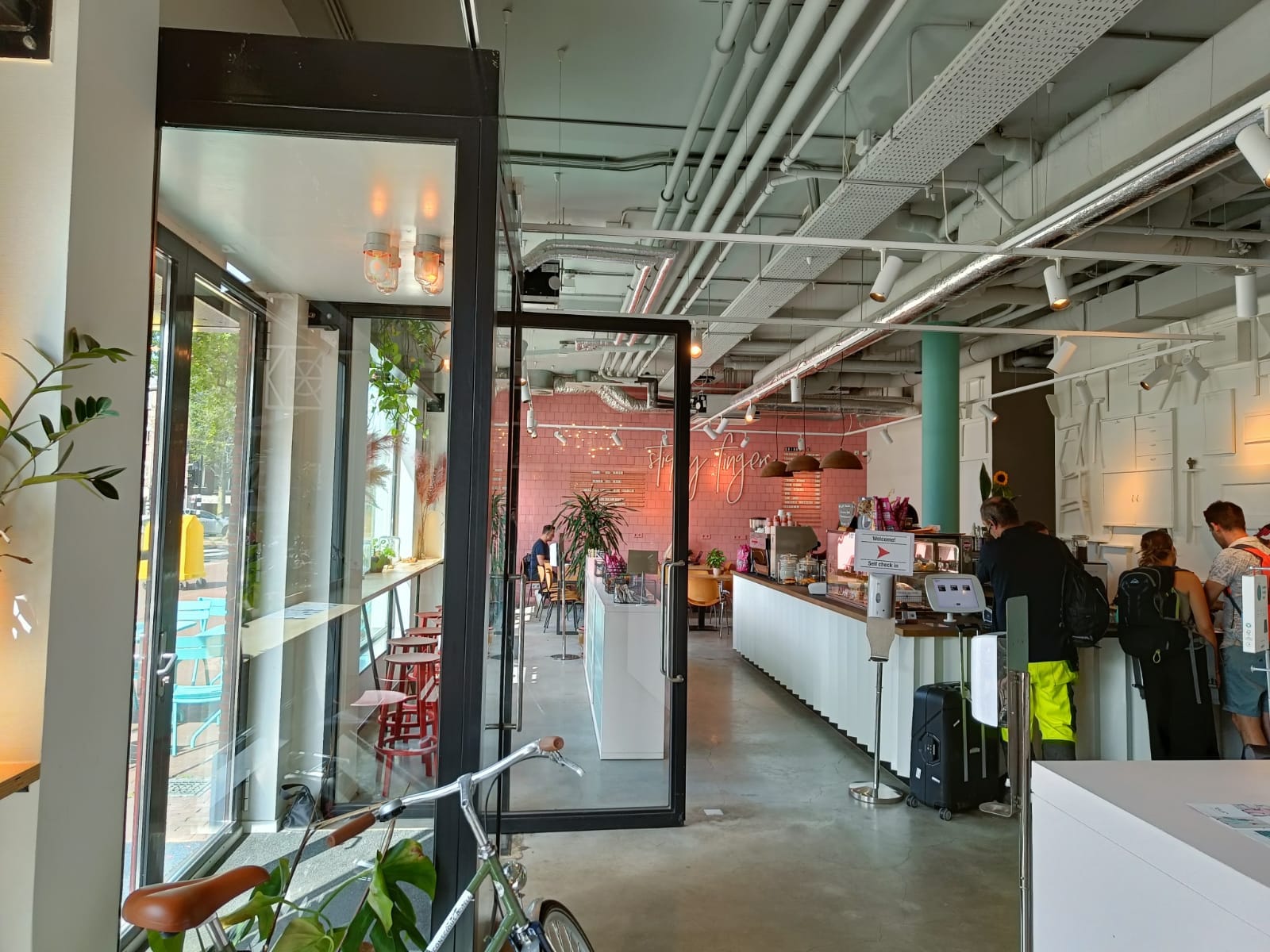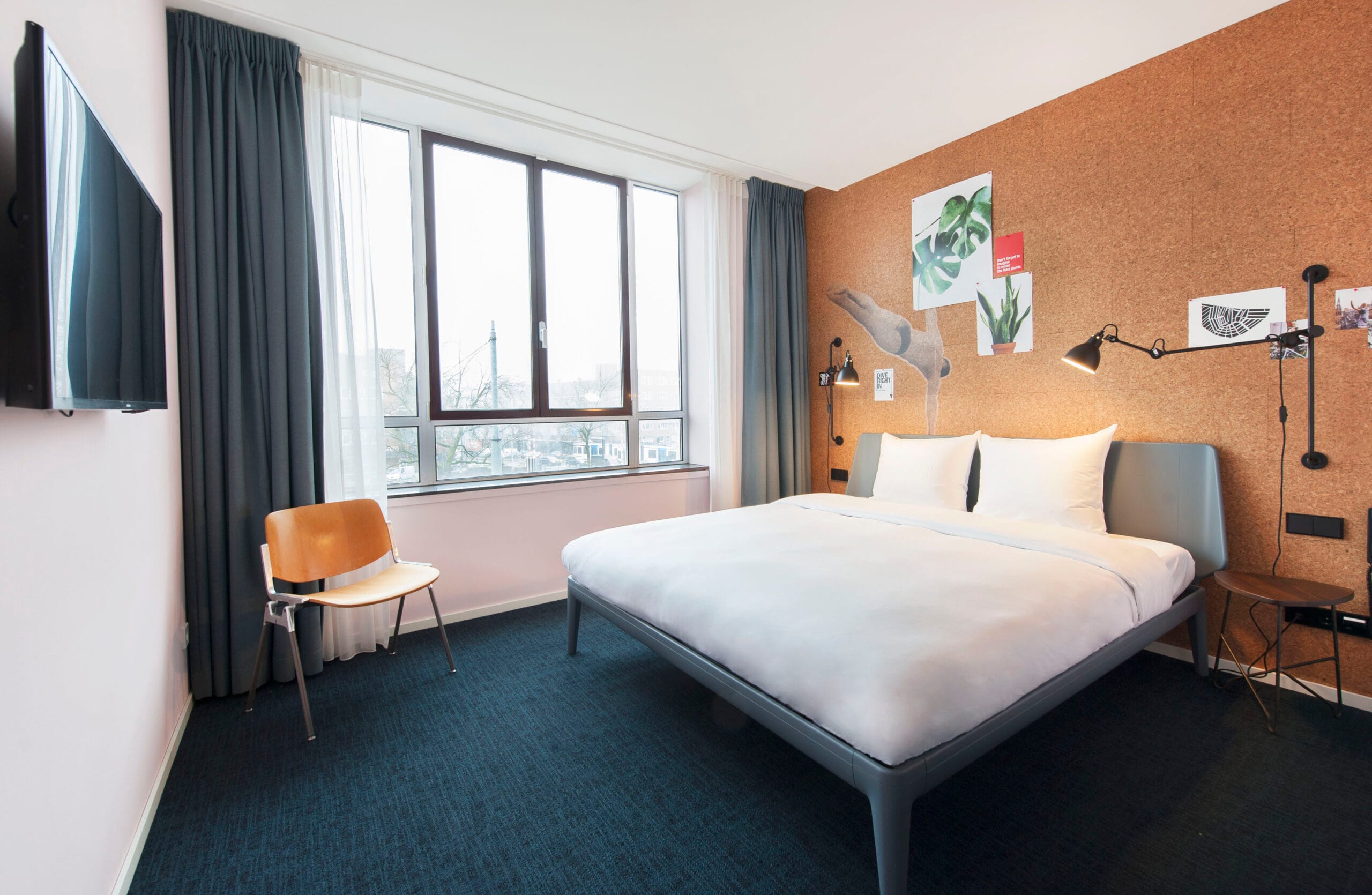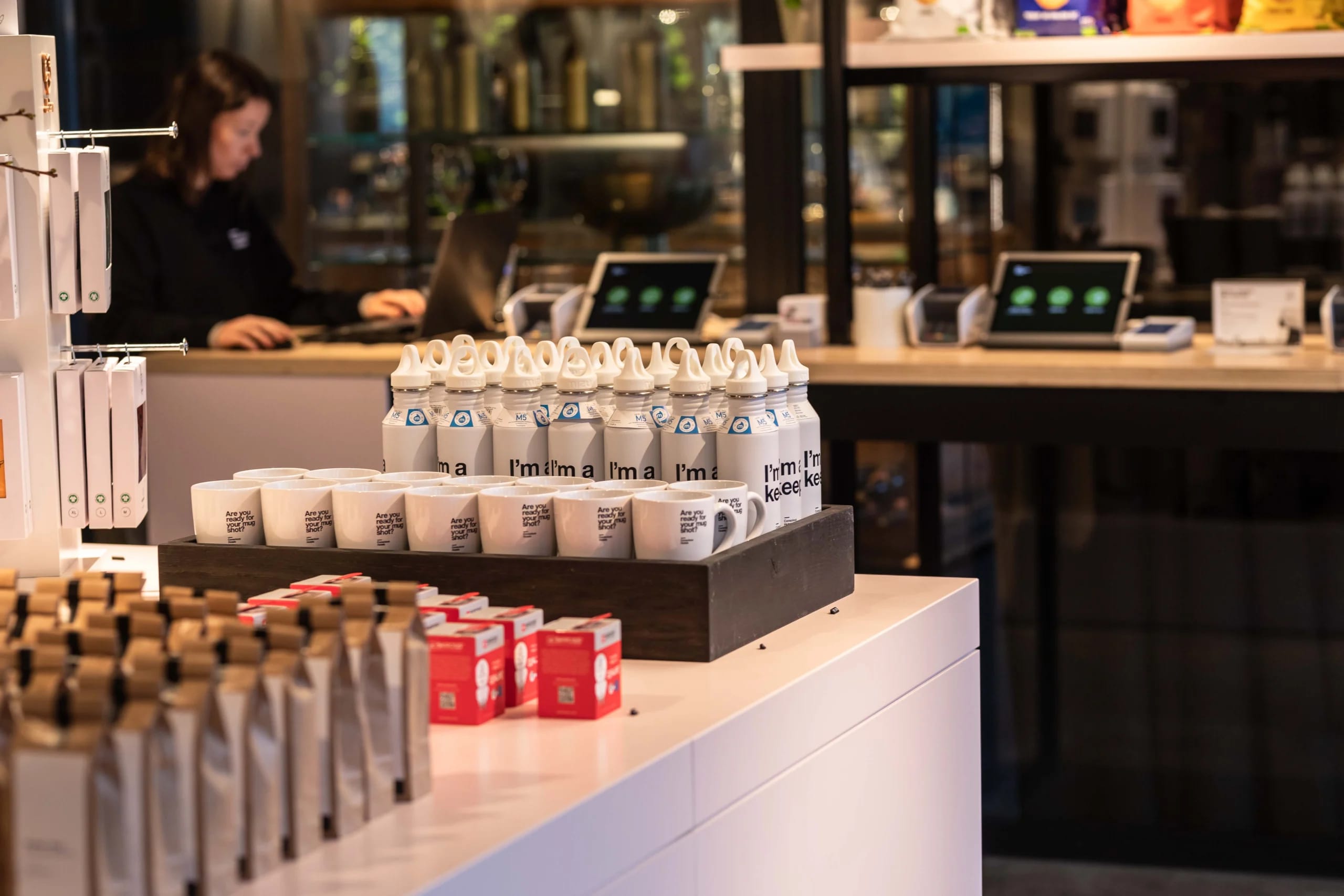 Solar panels
Thanks to the solar panels on the roof and the thermal storage system, the hotel runs entirely on solar and wind energy!
100% organic & vegetarian
The food & drink at Sticky Fingers and Café Moer is 100% organic & vegetarian. And you can taste that!
Best. Night. Ever.
Thanks to our Royal Dutch Auping beds. You'll have to do the rest 😉
Private parking
Our V.I.P.'s can park (or charge) their car in our garage for only €30 per night. Reserve a spot in advance!
Self check-in
Be your own boss with our speedy self check-in option! There's always someone to support you.
The best way to start the day!
That's with our 100% vegetarian breakfast! For only €19 per person per night.
Next to a bed,
we offer more:
Cosy Café Moer
Sticky Fingers
Meeting rooms
Events
Let's take a look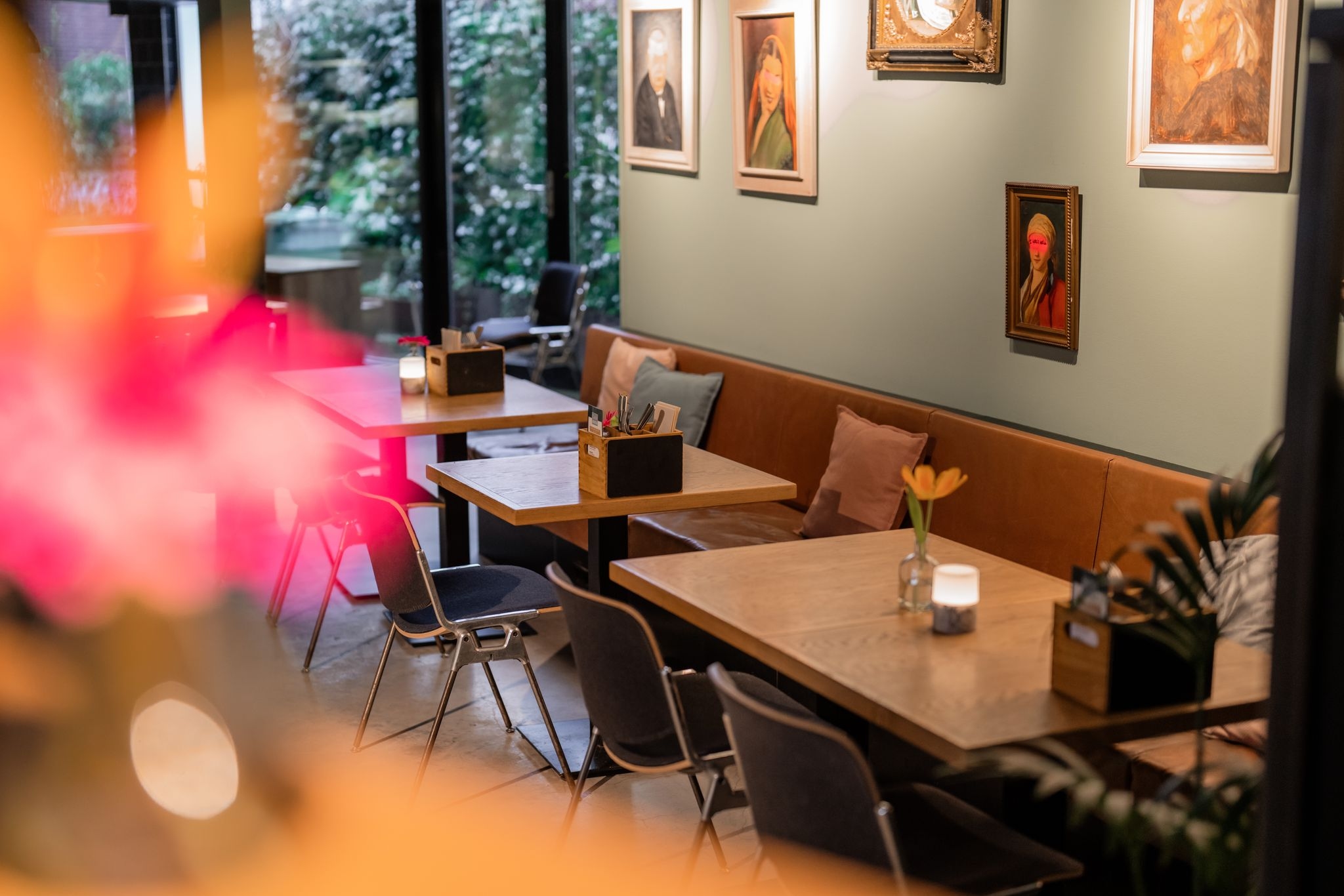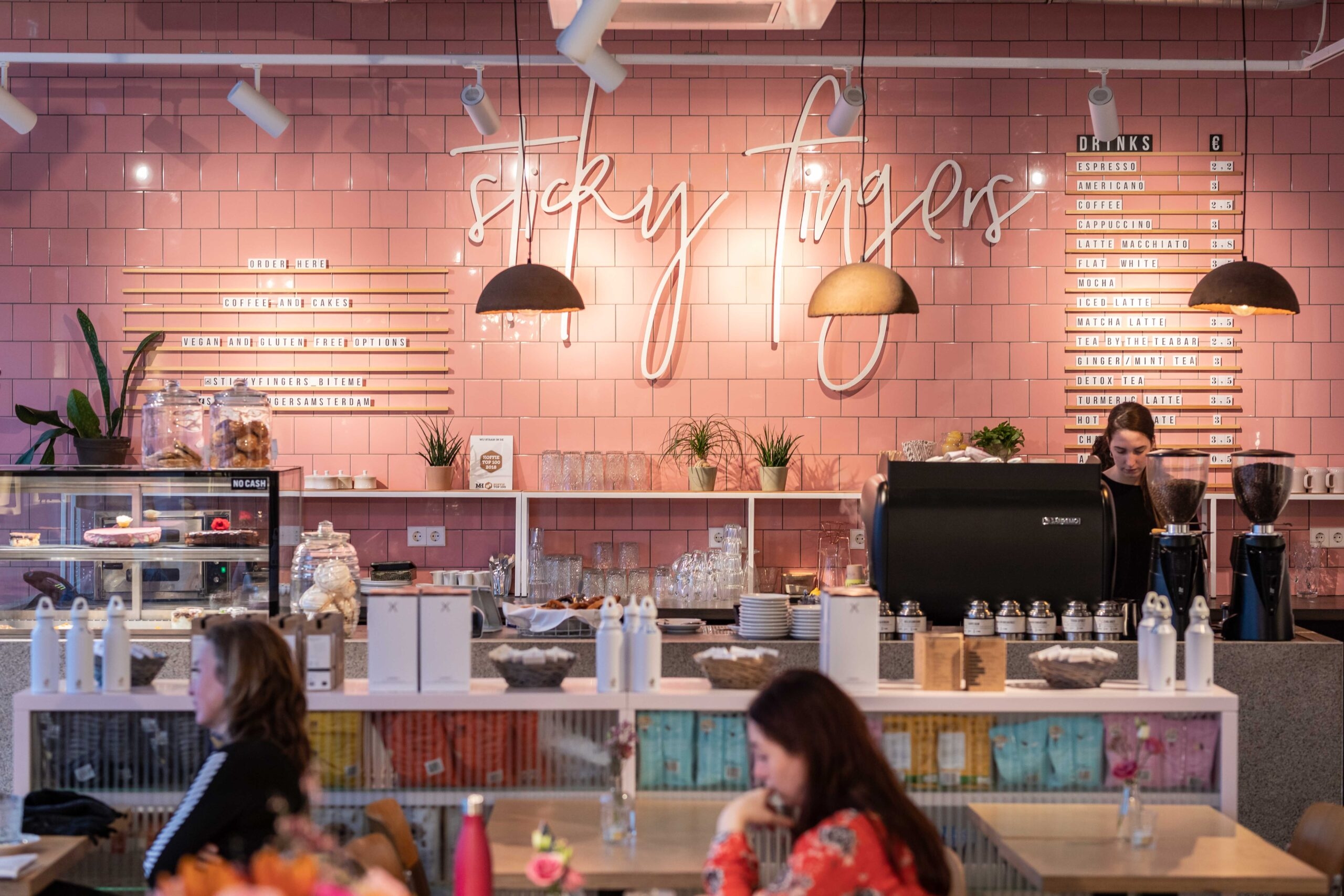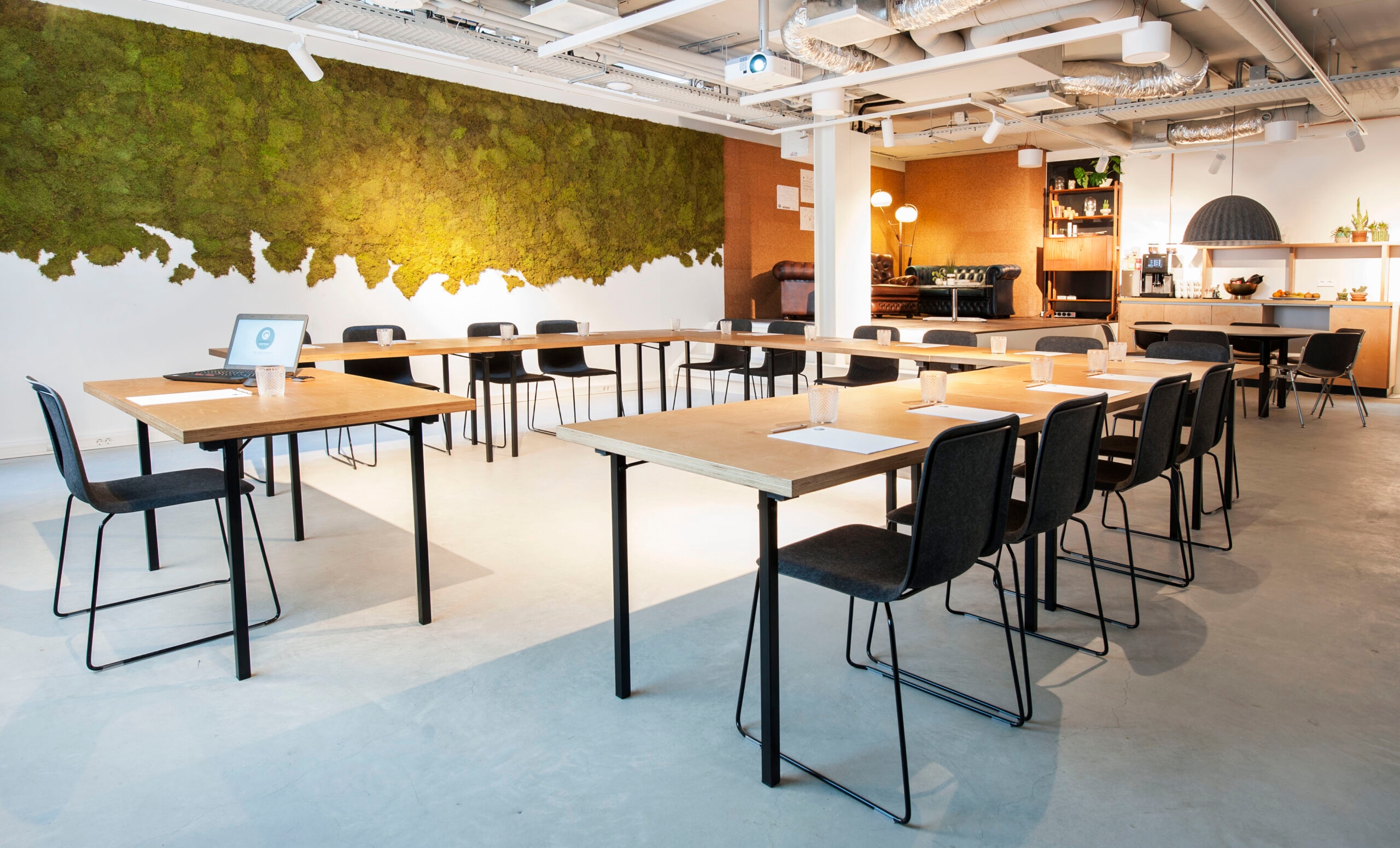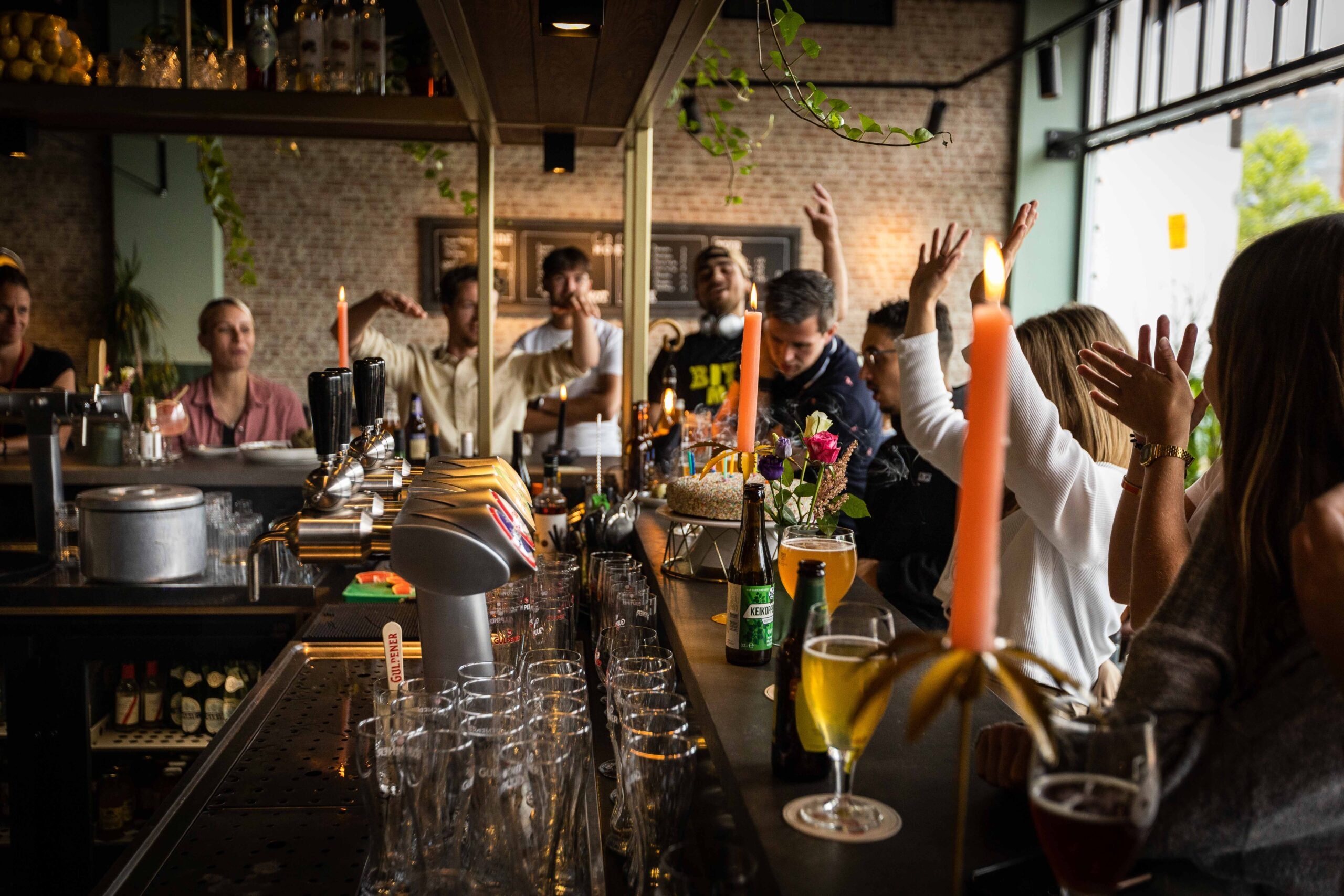 Location
Distance to Vondelpark 0 KM
Distance to city centre 2,5 KM
Distance to Amsterdam Central Station 4 KM
Distance to Schiphol airport 10 KM
Parking
This hotel has a covered parking garage. It's mandatory to reserve a parking space before your stay. It costs €30 per day from 13:30 until 12:00 the next day.
Let's keep in
touch
Let's keep in
touch
Don't want to miss out on what's happening, offers, sustainability and other cool stuff? Neither do we, and we love to keep you up to date. Let's stay in touch, and we'll make sure you receive a dose of awesomeness and insider tips right in your inbox